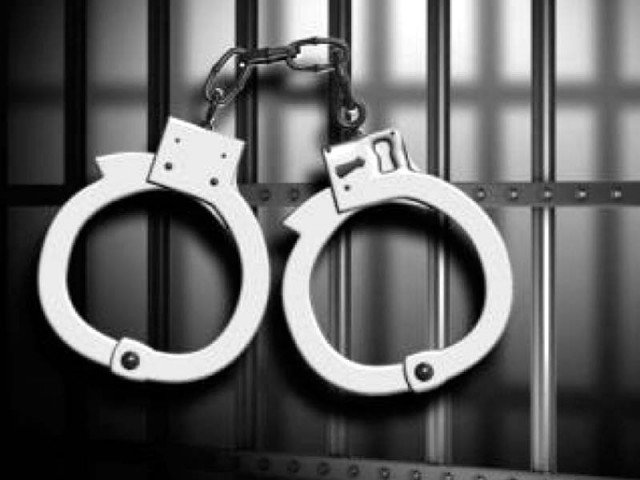 ---
FAISALABAD:

Batala Colony police claimed to have arrested three robbers during a raid in Faisalabad on Thursday.

A police spokesperson told Express News that the force received a tip-off that wanted robbers, belonging to notorious criminal gang, were present in the area with the intention of committing a robbery.
He added the police team immediately conducted a raid and nabbed the suspects who were identified as Kamran, Shahbaz and Khurram.  The suspects hailed from Lahore and Sargodha regions.

He added that looted valuables and weapons were seized from the possession of the outlaws.

The official mentioned that the accused were habitual criminals and involved in carrying out robberies in different areas.

He revealed that the accused were wanted by police in several criminal cases, including murder, attempt to murder and street crimes. He disclosed that the culprits had a criminal record.

Meanwhile, police have registered a case against the suspects and have opened investigations.

On January 27, Okara police arrested a suspect who allegedly shot and killed a man during a robbery bid.

Police received a tip-off that a person involved in a murder-cum-robbery case had been spotted in the area. The police team raided a hideout and managed to nab the culprit. The accused was identified as Aslam Bhutta.

During interrogation, it was discovered that the suspect was a schoolteacher. Aslam and his accomplices, identified as Saeed, Nisar, Amanat and Liaquat, gunned down Rasheed and injured his brother during a robbery. The culprits snatched Rs0.12 million from the victims and managed to escape from the spot.