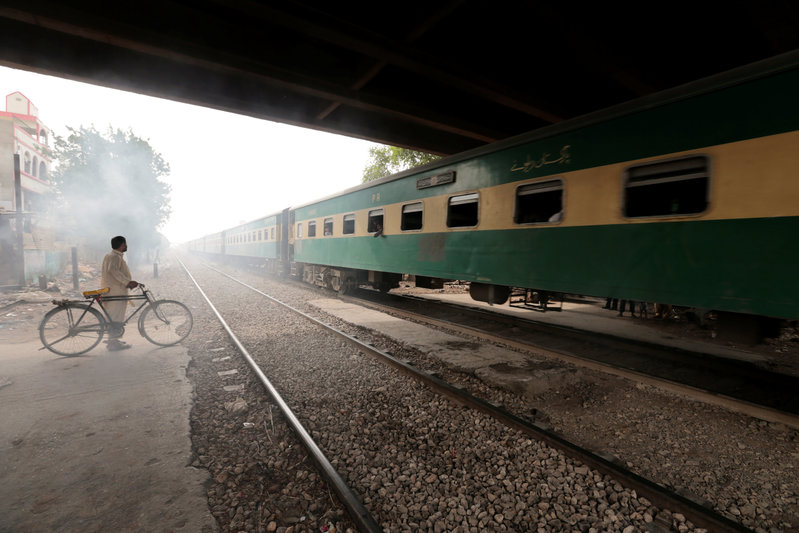 ---
ISLAMABAD: Federal Minister for Railways Sheikh Rashid Ahmed on Thursday said Pakistan Railways would restore rail service between Nowshera to Dargai within two months.

Informing the Senate Standing Committee on Railways, which met at the Parliament House under the chairmanship of Muhammad Asad Ali Junejo, he said Pakistan Railways had started repair work on Nowshera- Dargai railway track.

Regarding the Main Line-I (ML-I) project was very much important for Pakistan Railways and expressed hope that soon it would be finalised as negotiations were under way with China.

The committee was briefed by officials of Pakistan Railways about the China-Pakistan Economic Corridor (CPEC) project and the Public Sector Development Programmes (PSDP) for the next financial year.

It was apprised that the estimated cost of the ML-I project and establishment of dry port near Havelian were $8.2 billion and would be completed in five years as part of CPEC.

The body was informed that the scope of the project was induction of 50 locomotives, 300 passenger coaches and2,000 freight wagons and up-gradation of Walton Training Academy.

About the objectives of the ML-I, the official said it will increase speed from 65-105 km/h to 120-160km/h, increase freight volumes from 6 to 35 tons per annum by 2025 and increase the railway's share in freight transport from less than 4% to 20%.

CPEC group established in UK parliament

It was informed that the journey time from Karachi to Lahore would be reduced from 18 to 10 hours, Lahore-Multan from 5 to 3 hours, Islamabad to Lahore from 4:30 to 2:30 hours, Peshawar to Islamabad from 3:45 to 1:45 hours and Karachi to Hyderabad from 2 to 1:20 hours.

The committee was informed that the project would create 150,000 direct and indirect jobs in the country which would accommodate the youth.

About the PSDP 2019-2020, the official informed about the total cost of the 36 ongoing projects and seven new projects of Pakistan Railways, adding that Rs39.232 billion would be spent on these projects.

Asad Ali Junejo formed a sub-committee chaired by Senator Brig (retd) John Kenneth Williams and its members include Hafiz Abdul Karim, Gianchand and Khushbakht Shujat which would look into CPEC projects of Pakistan Railways.
COMMENTS
Comments are moderated and generally will be posted if they are on-topic and not abusive.
For more information, please see our Comments FAQ