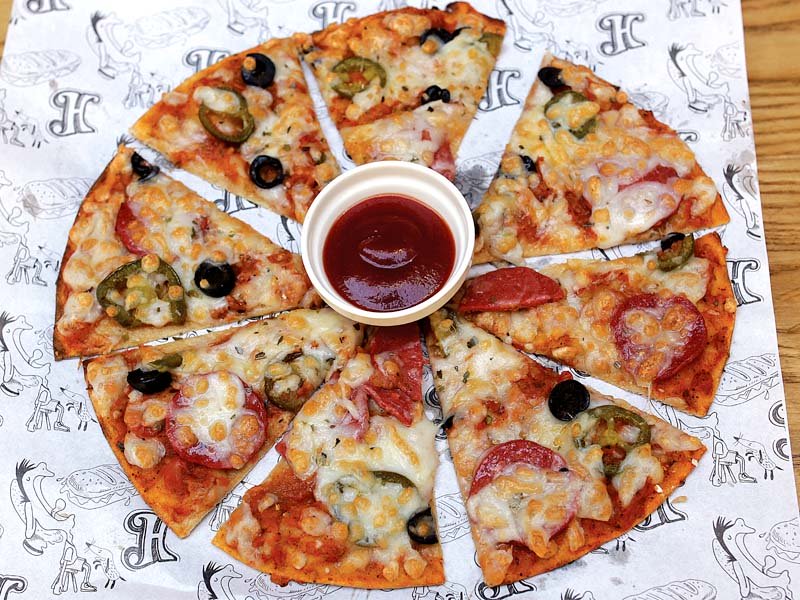 ---
Hoagies is the ultimate stop to get scrumptious made-to-order comfort food in an uplifting, understated ambiance!  From deliciously toasted sandwiches, whole wheat flat breads and loaded sides to amazing salads and tacos, Hoagies is sure to leave you spoilt for choices! We got in touch with the man behind the unconventional eatery, Zain Ansar to talk about his opinion on the city's food revolution, his struggles and strategies as well as the most rewarding aspect of running an eatry in Lahore


Is Lahore experiencing a food revolution?

Lahore is most definitely in the midst of a food revolution! Travelling across the globe and social media forums have provided Lahori customers with a lot of exposure in terms of food. The consumers are now more willing to experiment and try out different types of cuisines. Take Japanese restaurants as an example, these were once limited to hotels with limited clientele, and have now become part of the mainstream restaurant circuit.




What sets Hoagies apart from competitors?

Hoagies came to Lahore with a revolutionary take on what quick dining should be. We wanted to provide something that was great tasting as well as super fresh. Our sandwiches are made with fresh bread baked in-house daily, even our sauces are made in-house. It's fresh, wholesome comfort food with the least amount of preservatives.

What made you venture into the fast food business?

I had been exploring various food related options to invest in but finding a product that spoke to me was challenging. When I came across Hoagies I felt that it was phenomenal and we really don't have anything like it in Lahore!




What are the greatest challenges a restaurateur faces in Lahore?

The challenges faced by us are probably very similar to those faced by restaurateurs around the globe. We are constantly searching for suppliers that can provide us with the best and freshest ingredients to use in our food. Also managing human resource and maintaining service standards requires consistent attention.

One thing on the Hoagies menu everyone must try?

Our tacos are extremely popular and our Philly Cheesesteak sandwich has reigned as a best seller.

What explains how affordable Hoagies is?

Customer feedback and repeated clientele are the best indicators of affordability. All in all we haven't had customers complaining about our price range. All items in our menu are within the Rs1000 bracket and considering the taste and quality of our products, it is great value for money!




How do you keep your work force motivated?

Young people like those in our service team tend to feed off the vibe and energy of the place. We like to keep things orderly yet friendly. Also happy customers play a huge role in motivating those that serve them.

Any new innovations coming to the Hoagies menu?

We'll be launching rice bowls and burgers on our menu very soon.




What trends do you forecast in the food and beverages industry?

Increasing competition and food innovation are big trends in the market right now. Investors are increasingly privy towards food related businesses and are looking at international trends to mimic back home.

One aspect of the restaurant you find rewarding?

The instant feedback is amazing, if the customers like the product or generally a good day at the restaurant is quite rewarding.
COMMENTS
Comments are moderated and generally will be posted if they are on-topic and not abusive.
For more information, please see our Comments FAQ