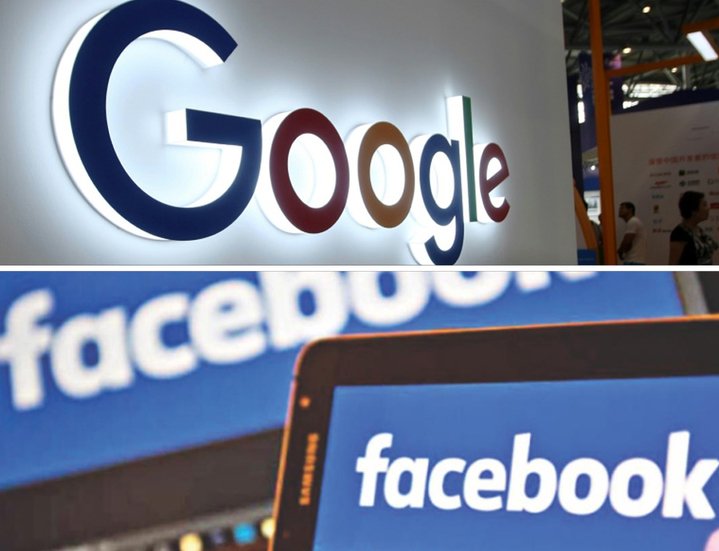 ---
ISLAMABAD: Minister for Information and Broadcasting Fawad Chaudhry on Monday said that Facebook and Google have started investment in Pakistan, which would help local talent to flourish.

He was speaking at the Senate Standing Committee on Information and Broadcasting meeting, chaired by Senator Faisal Javed.

During the meeting, the committee deferred the agenda item on Pakistan Media Regulatory Authority (PMRA), on the request of Rubina Khalid, Khushbakhat Shujaat, and Pir Sabir Shah as only three members could attend the meeting.

Javed said this was an important item and would be thoroughly discussed in the next meeting.

It was informed that the government has planned to set up a new regulatory authority for all types of media, namely Pakistan Media Regulatory Authority (PMRA), with the consensus of all stakeholders which would be free from government intervention.

Google to buy data migration company Alooma in cloud push

The information minister said that presently Pakistan Electronic Media Regulatory Authority (PEMRA) was regulating electronic media, while Press Council of Pakistan (PCP) was looking after print media and Pakistan Telecommunication Authority was responsible for regulation of digital media.

He said that with advancements in technology, all media have converged in cellular mobile phone set. Chaudhry stressed the need for constituting an authority, which could regulate all media simultaneously.

He said that he had held meetings with political leaders to discuss the formation of new media regulatory authority.

Elaborating the objective behind the move, he said that at present print media workers were provided protection under the laws but there were no rules and regulations for the protection of electronic media workers' rights.

Moreover, the minister said that the proprietors of the media houses also face problems as they have to go to different regulatory authorities for various media and one authority would definitely benefit them.

Senator Javed said that the world was moving towards specialisation and there was a need for specialised regulation in the country. He added that there would be no compromise on freedom of expression and Prime Minister Imran Khan had a clear stance on the issue.

He said that it was a good sign that Facebook and Google have started investing in the country. He expressed the hope that it would boost local capacity.

Moreover, the agenda about PTV performance could not be taken up as PTV MD Arshad Kahn did not attend the meeting due to a protest demonstration outside PEMRA office demanding his resignation.

Tech giants respond more quickly to hate speech: EU

Chaudhry proposed that either the committee should meet the protesting PTV employees outside or invite some of their members inside to get their viewpoint.

He said that the reason for the protest was that the PTV pensioners were not paid pensions for several months and the medical facility was also cut while the high-ups in the management reportedly got their salaries increased.

It was highlighted that there was a financial crisis of Rs5.8 billion in PTV.
The meeting was also briefed about the development projects of the ministry under the Public Sector Development Programme 2018-19.

The meeting was attended by Secretary Information Shafqat Jalil, Internal Publicity Wing DG Sohail Ali Khan, PEMRA Chairman Salim Baig, PNCA DG Jamal Shah, Lok Virsa DG Shahera Shahid and other senior officers from the ministry and attached departments.