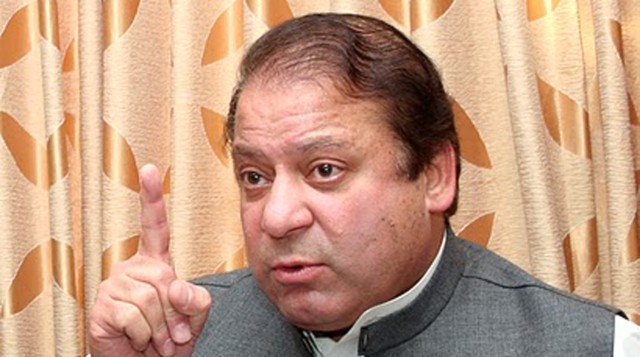 ---
LAHORE: Emphasising that terrorists have neither religion nor state, chief of the Pakistan Muslim League-Nawaz (PML-N), Nawaz Sharif said that flaws in the counter-terrorism strategy need to be removed in order for it to be effective.

Giving his views over a week after terrorists killed over 80 people in an attack on two Ahmadi places of worship in the city, Sharif said  "Terrorists have neither religion nor state. The nation and its institutions are united in the war against terrorism. Wars against terrorism are fought by the people, not governments."

He further said that the Ahmadis were also citizens of Pakistan. "Ahmadis are our brothers and sisters," he said.

Sharif's views on the attack came a day after Ahmadis expressed dismay over the Punjab government's apathetic attitude towards protecting marginalised sections of society.

According to reports, one of the injured terrorists was allowed to use his cell phone in hospital and authorities even arranged a meeting between him and his family members.

The Ahmadis have severely criticised the provincial government for failing to get tough with the arrested militants.

The government and the people have to join hands to fight against terrorism, Sharif added. He urged the chief minister of Punjab to eliminate terrorism from the province as a matter of priority.

Published in the Express Tribune, June 6th, 2010.
COMMENTS (14)
Comments are moderated and generally will be posted if they are on-topic and not abusive.
For more information, please see our Comments FAQ