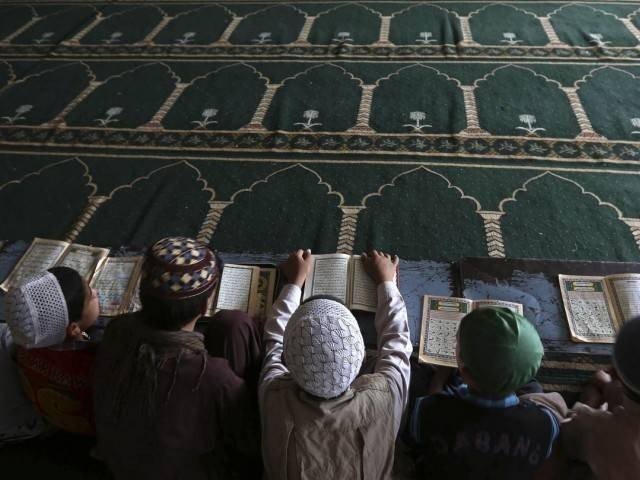 ---
ISLAMABAD: The Punjab government has taken over the administrative control of a madrassah and an adjacent mosque that India alleges is the headquarters of Jaish-e-Muhammad (JeM) militant group.

The action was taken in the southern Punjab district of Bahawalpur on Friday as part of the National Action Plan (NAP) against terrorism, according to the federal interior ministry.

The National Security Committee (NSC) decided in its meeting on Thursday to step up efforts at implementing NAP to rout extremism from society. The NSC also decided to ban the Jamaat-ud-Dawa (JuD) and Falah-e-Insaniat Foundation charities.

"The government of Punjab has taken over the control of a campus comprising Madrassatul Sabir and Jamia-e-Masjid Subhanallah in Bahawalpur to manage its affairs," said a spokesperson for the interior ministry in a statement issued on Friday.

He added that the action was taken in line with the decisions taken at the NSC meeting held on Thursday under the chairmanship of Prime Minister Imran Khan.

A government team – led by Deputy Commissioner Shozaib Saeed and SP Saleem Niazi – undertook a surprise visit of the madrassah and the mosque and thoroughly examined the building and the facilities offered.

UNSC condemns Pulwama attack

No controversial material was found on the campus during the surprise visit. It is a purely religious institution where students from poor and middle-class families are imparted secular and religious education.

The Punjab police have been deployed at the madrassah to provide security and protection to the campus.

Currently, more than 650 students are studying at the campus, where 65 staff members, including teachers, also reside, according to the spokesperson. The madrassah offers secular education up to sixth grade and also offers Dars-e-Nizami courses equivalent to graduation and post-graduation levels.

Locals of Bahawalpur give generous donations to support the madrassah and also donate edibles, including rice, for the resident students.

Government agencies, including the Counter-Terrorism Department and Special Branch of the Punjab Police, periodically monitor all madrassahs, including Madrassatul Sabir, in Punjab.

Federal Information Minister Fawad Chaudhry said India was doing propaganda against the madrassah and alleged that it was the headquarters of Jaish-e-Muhammad militant group which is contrary to facts.

According to India, the JeM has claimed credit for the February 14 suicide attack on Indian security forces in the Pulwama area of IOK which had left 44 Indian soldiers dead.

The information minister added that the action against Madrassatul Sabir had nothing to do with the Pulwama attack. "The Punjab government would take media persons on a tour to the madrassah" to clear any misgivings and expose Indian propaganda.


COMMENTS
Comments are moderated and generally will be posted if they are on-topic and not abusive.
For more information, please see our Comments FAQ