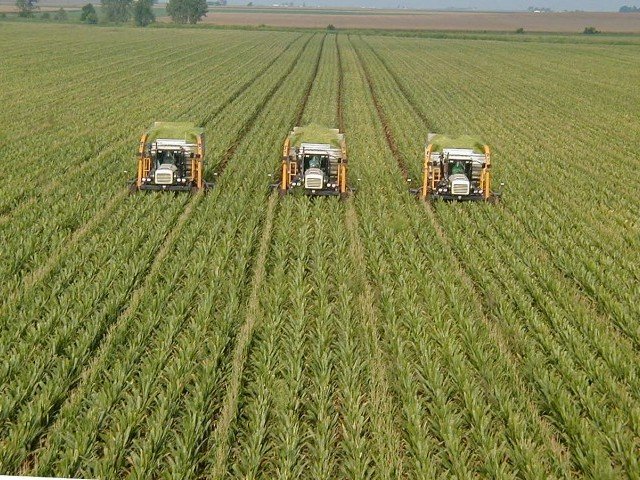 ---
LAHORE: The Punjab government on Wednesday launched its agricultural policy with the objective of encouraging investment in the farming sector, introducing better management and promoting mechanisation of procedures in a bid to achieve higher yields through latest irrigation techniques and focus on high-value agriculture.

"It is hoped that projects to be implemented in light of this policy will help achieve 4-5% annual growth in the agriculture sector, leading to elimination of poverty from rural areas and prosperity of growers," said Punjab Minister for Agriculture Malik Noman Ahmad Langrial while launching the policy.

He announced that incentives would also be provided under the policy to women and youth to ensure they played an active and effective role in increasing farm productivity.

SMEs make record borrowing of Rs513 billion

The agriculture minister pointed out that unfortunately issues of growers and agriculture were neglected in the past and there was no comprehensive agriculture policy. "Prosperity of farmers is the priority of the present government; direct subsidies will be ensured to the growers while agricultural marketing will also be developed on modern lines," he said.

"The policy also renews the pledge to shield the interest of growers through crop insurance."

Speaking on the occasion, Punjab Minister for Management and Professional Development Hussain Jehanian Gardezi praised the hard work being done by the farmers.

Investors turn focus to Pakistan's agriculture sector

Though Pakistan's population reached 210 million from just 30 million in 1947, "due to hard work by our farmers, we never faced a famine-like situation and every mouth is getting its share of grain."

He asked the growers to mould their methods in line with the concept of precision farming being adopted globally. He also underlined the need for giving attention to agricultural research and reforms in the universities imparting education in agriculture.

Punjab Agriculture Secretary Wasif Khursheed, in his welcome address, threw light on the efforts being made for implementing the agricultural policy and hoped that it would help increase investment and mechanisation in the agricultural sector.