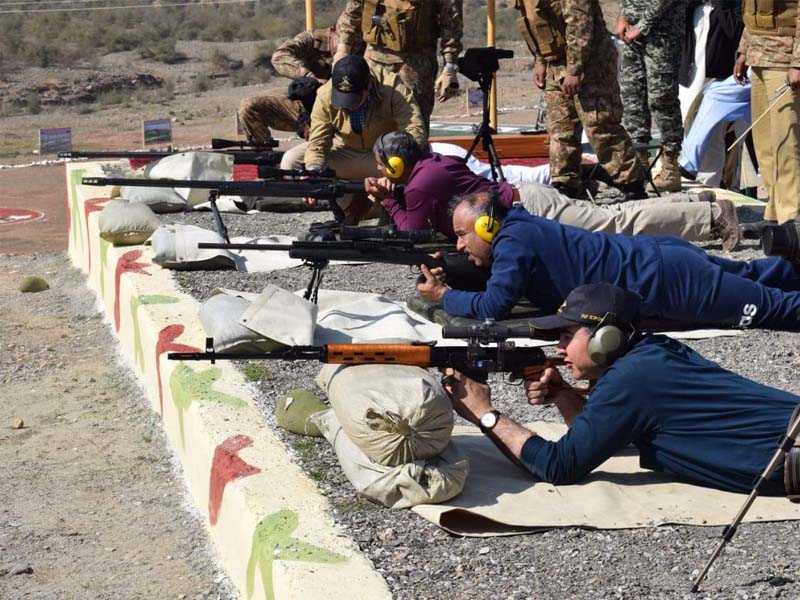 ---
PESHAWAR: Governor Shah Farman turned out to be an expert marksman winning the overall best shooter trophy at Frontier Corps K-P (North) Firing Gala-2019 held at  Shakas Firing Range Khyber tribal district.

Governor Farman, Comd 11 Corps Lt Gen Shaheen Mazhar Mehmood, IGFC KP (North) Maj Gen Rahat Nasim Ahmed Khan, Sector Commander Centre Brig Shehbaz Akbar Qazi and civil and military dignitaries participated in the gala. Event comprised of pistol, AK 47, skeet shooting and sniper firing.

At the end of the competition, trophies were given to the winners and runner-up in each category. Overall best shooter trophy was won by Governor Shah Farman. The chief guest, governor and other dignitaries appreciated the arrangements of Frontier Corps KP ( North).  

Published in The Express Tribune, February 19th, 2019.