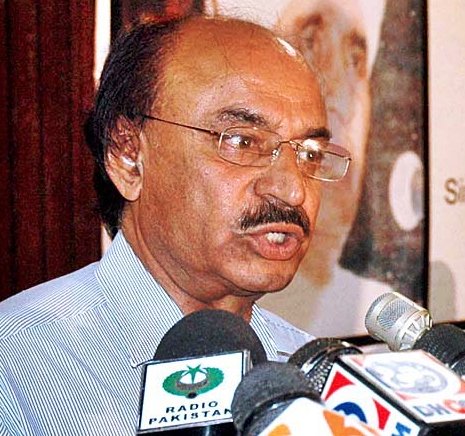 ---
HYDERABAD: The Pakistan Peoples Party (PPP) Sindh's President Nisar Ahmed Khuhro has said that the Sindh government was dealing with a Rs106 billion budget deficit due to the scant and delayed release of the federal funds. He told a press conference in Hyderabad on Sunday that his party's provincial government was compelled to take loans from banks to finance the province's annual development plan (ADP).

He reiterated that the Pakistan Tehreek-e-Insaf's (PTI) government had adopted a discriminatory attitude towards Sindh, pointing to the federal-funded projects in the province whose funding has been stopped. "The Nai Gajj Dam which will irrigate 28,000 acres land is a federally funded project," he said adding that the Centre had stopped its funding.

Khuhro objected that the Center was still financing projects in Khyber-Pakhtunkhwa (KP), but Sindh's development was being neglected. The PPP's leader also decried what he described as the growing censorship of the media. "Fawad Chaudhry [federal information minister] is reminding of the era of General Ziaul Haq [former military ruler]." He also condemned the attrition of the media workers.

PTI's Haleem Adil fears PPP may try to target him

He said that the PTI had promised to provide 500,000 jobs to the people, but the party will be completing its first year in the government without fulfilling its pledge. "On the contrary, the PTI has made survival of the people difficult because of inflation, expensive utilities and the falling currency".

Replying to a question, Khuhro said that Sindh United Party's leader, Syed Jalal Mehmood Shah, always criticised PPP's Sindh government to win appreciation from the federal government. "He didn't bother to object the transfer of Pakistan International Airlines' office from Karachi to Islamabad," Khuhro said. He added that late GM Syed, who is followed by factions of Sindhi nationalist parties as their leader, praised General Zia as a noble man.