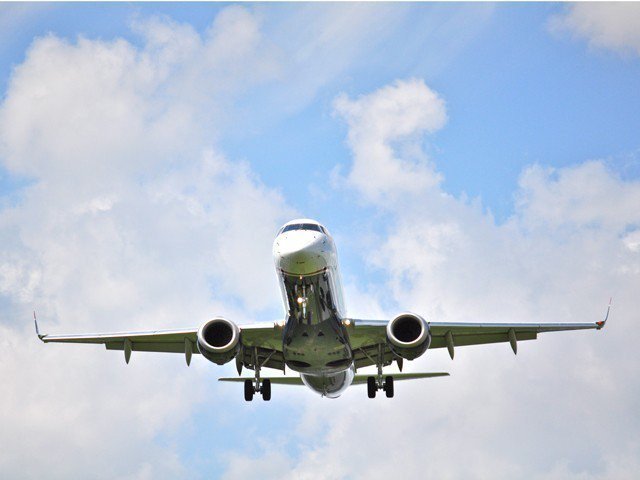 ---
KARACHI: The Civil Aviation Authority (CAA) is going to send the new aviation policy to the federal cabinet for approval by next month, disclosed Aviation Secretary and CAA Director General Shahrukh Nusrat.

A draft proposal for the "new aviation policy will be submitted for approval of the federal cabinet next month," said Nusrat while planting a sampling at the Jinnah International Airport under the Clean and Green Pakistan Movement, initiated by Prime Minister Imran Khan.

He emphasised that in the new policy, more facilities would be provided and procedures would be simplified in a bid to attract more airlines to Pakistan.

In late November 2018, the aviation secretary held a meeting with industry stakeholders and decided to constitute a committee, which would give recommendations for turning the current open sky policy into a fair and open sky policy.

Shahrukh Nusrat assigned additional charge of CAA director general

Domestic airlines, especially Shaheen Air, which shut down two months ago, have long expressed their reservations about the open sky policy, saying it is hurting local airlines and works in favour of foreign carriers, particularly the Middle Eastern airlines.

"The new policy will provide a level playing field for domestic airlines; it will support them at the policy level and give them an edge in procedural and regulatory matters," said a CAA official, but asked not to be named.

"Domestic airlines will get help at the policy level and they will be protected from manoeuvring, but it won't be undue support for them," the official said. "That favour will not be at the cost of welfare and security of passengers."

Following the shutdown of operations by Shaheen Air, airfares have surged more than 100% in Pakistan.

"Policy change is a good decision as the policy should be dynamic and cater to the needs of time," commented Afsar Malik, co-author of the National Aviation Policy 2015.

However, the new policy would not make much difference as all the bilateral air services agreements had been signed before the last aviation policy, which were often blamed for unequal traffic rights, he said.

"Air traffic rights are not granted directly to foreign airlines, but they are given to the countries they represent, on the principle of reciprocity, after signing bilateral Air Services Agreements, which have no link with the national aviation policy," Malik elaborated.

Pakistan signed open skies agreements with the US, the UK, Sweden, Norway, Denmark and Switzerland between 1998 and 2002.

"No change can be made until the two countries agree on this; one country can cancel the agreement by giving a notification one year ahead of cancellation, but that will aggravate the situation," Malik said.

Aviation minister calls for attracting more airlines

For instance, if Pakistan cancels its agreement with the UAE, Pakistan will have to suffer a lot. "Pakistanis, who travel to the UAE for jobs and business, will have to go to the Gulf state through a third country," he said. "It will be total chaos."

Published in The Express Tribune, February 16th, 2019.

Like Business on Facebook, follow @TribuneBiz on Twitter to stay informed and join in the conversation.
COMMENTS
Comments are moderated and generally will be posted if they are on-topic and not abusive.
For more information, please see our Comments FAQ