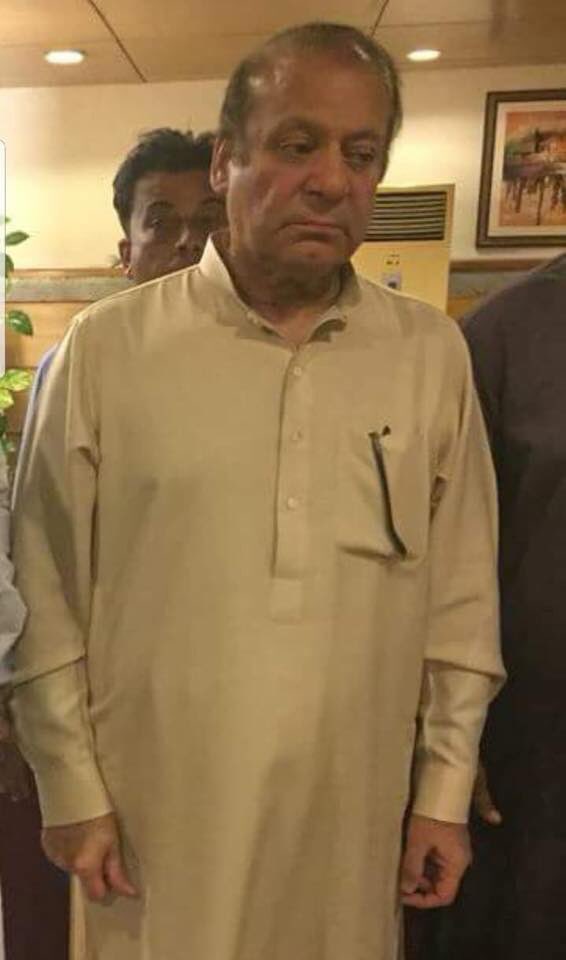 ---
LAHORE: Former prime minister Nawaz Sharif was shifted to Jinnah Hospital, Lahore from Kot Lakh Pat Jail on Friday on instructions of the government.

A notification was issued on Thursday by the home department which stated, "High profile NAB convicted prisoner Nawaz Sharif in view of the recommendations of a special medical board of services hospital and his personal physician is granted permission to be shifted to Jinnah Hospital for treatment, for a minimum required period."

A VVIP room was also prepared for the former premier which he didn't like thus another room was prepared for his accommodation where an LCD TV has been installed to make the Pakistan Muslim League-Nawaz (PML-N) leader's stay comfortable.

Allama Iqbal Medical College's principal Arif Tajjamul addressing the media at Jinnah Hospital said Nawaz is given place keeping two things in mind primarily to ensure proper health care and comfort. He said a board of doctors will evaluate the former prime minister's current health as well as old medical reports and treat him accordingly.

Nawaz to be shifted to Jinnah Hospital today

However, Nawaz's personal physician Dr Adnan did not seem satisfied with the facilities available at Jinnah Hospital. He said they were expecting the former prime minister would be shifted to a facility with extensive medical care.

Meanwhile, PML-N Central Spokesperson Marriyum Aurangzeb has slammed the Pakistan Tehreek-e-Insaf (PTI) government for intentionally putting Nawaz through mental torture by shifting him to a hospital which was not even relevant to his ailment.

"The government is blinded by prejudice, vengeance and inferiority complex against Nawaz which is why it had stooped as low as to jeopardise his life," she said adding this act by the PTI government only exposes their frustration because they know that they could not prove any misdoing by Nawaz and their entire narrative of false corruption allegation had crashed to the ground.

Marriyum warned if this treachery by Prime Minister Imran Khan and his team leads to even the slightest of harm to Nawaz's health, his million lovers will hold the PM responsible and whatever follows is not even describable.

The former information minister said statements being associated with Nawaz regarding Saudi Arabia's aid and bailing out from jail were totally frivolous and made up.

She said that she was the designated person in this regard and statements and news items associated with the former premier should not be run unless they are verified by her.