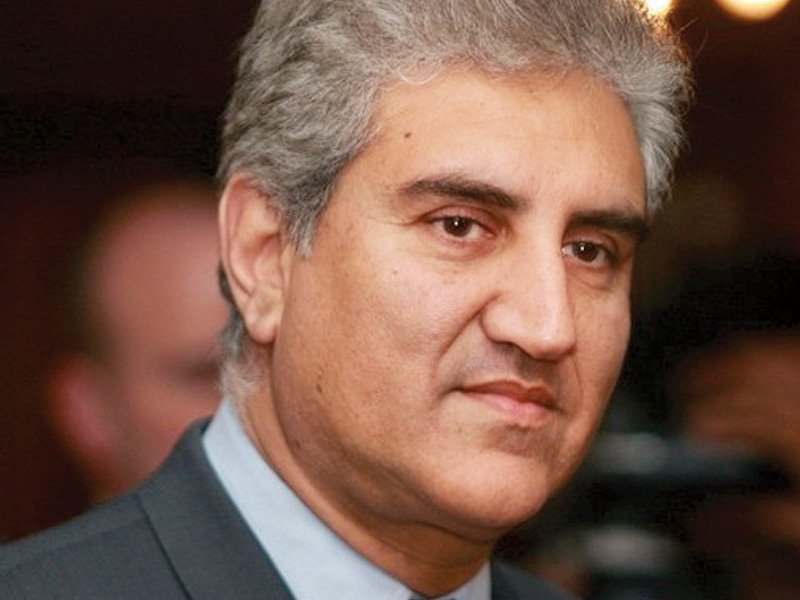 ---
 ISLAMABAD  : Foreign Minister Shah Mahmood Qureshi on Wednesday stated that India on multiple occasions had tried to subdue Pakistan's diplomatic ties with other countries and India's failure to isolate Islamabad diplomatically is a win for the country.

FM Qureshi submits gifts received from Saudi crown prince to Toshakhana

While briefing the Parliament, the foreign minister further reiterated to strengthening Pakistan's position in the diplomat and global arena and continue to address any challenges that may arise.

Qureshi also maintained that countries willing to invest in Pakistan and benefit from mutual cooperation shall not be agreeable to India.

"It is to India's discontent that nations are willing to establish mutual trade ties with Pakistan," he said.

The foreign minister also announced that MNA Malik Muhammad Ehsanullah Tiwana will assume the position of chairman of the Senate's Standing Committee on Foreign Affairs.

Pakistan's Afghan stand vindicated: Qureshi

In December, Prime Minister Imran Khan constituted an Advisory Council on Foreign Affairs to be headed by FM Qureshi. The council aims to recalibrate Pakistan's foreign policy and move away from the security-centric approach.




COMMENTS (3)
Comments are moderated and generally will be posted if they are on-topic and not abusive.
For more information, please see our Comments FAQ