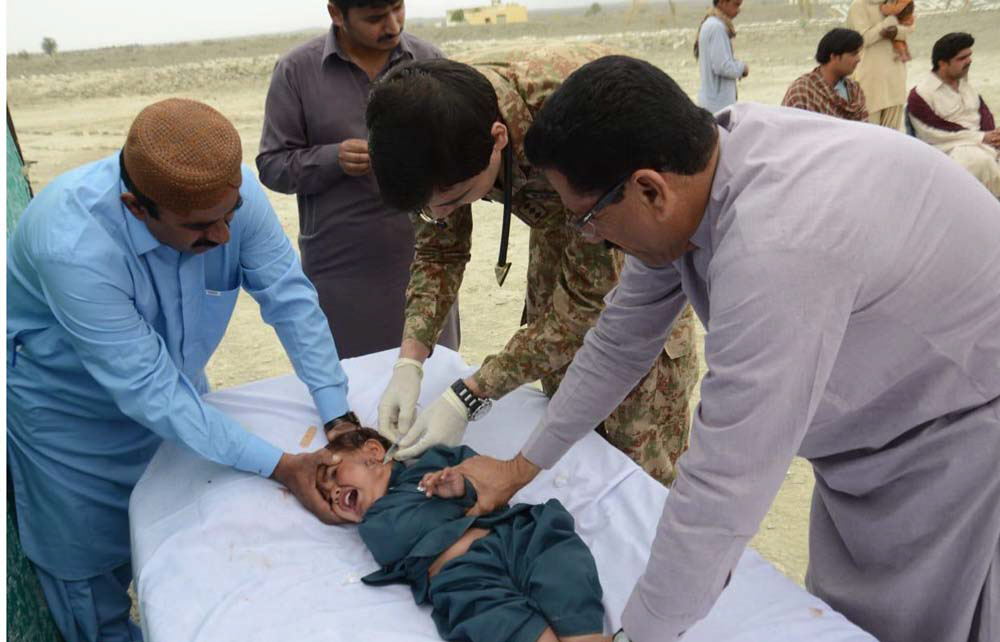 ---
QUETTA: The Pakistan Army conducted a free medical check-up of the people of the Awaran area and provided vaccine to the ones infected by a potentially fatal parasitic disease – visceral leishmaniasis.

The disease is caused by the Leishmania parasite and transmitted via the bite of an infected sand fly.

It causes high fever, significant weight loss, enlargement of the spleen and liver, and anemia. If left untreated, visceral leishmaniasis is nearly always fatal.

Army hands over 'model village' to 2013 Balochistan earthquake victims

The medical teams conducted a complete survey of the area and collected the data of the people infected by the disease. Later on, vaccines were administered to the patients.

On the occasion, the Pakistan Army doctors delivered lectures to the people of the area on adopting prevention measures against various diseases, including the visceral leishmaniasis.

It is pertinent to mention that this camp was organised for the people of the far-flung areas of Balochistan, who are deprived of basic health care services.