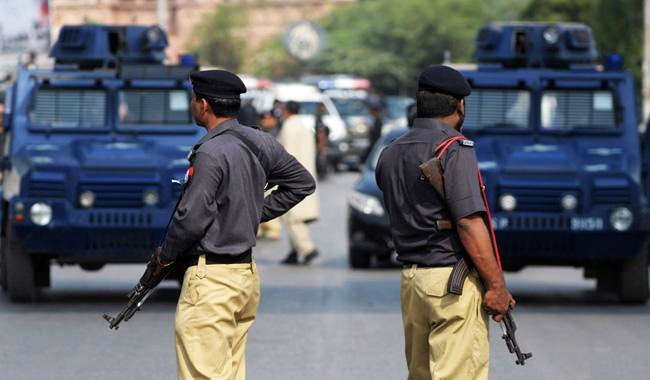 ---
KARACHI: As the Sindh chief minister lambasted the police department over their unprofessional conduct in the aftermath of Irshad Ranjhani's killing, another video of a similar nature started making rounds on social media.

The said video was apparently recorded by a police official on January 29, earlier this year. It shows the horrifying scene of a man who is visibly injured and is writhing in pain as the police official relates the tale of an encounter with the suspect. This, despite the fact that the Assembly has recently passed the Sindh Injured Persons' Compulsory Medical Treatment (Amal Umer) Bill, making it mandatory for injured persons to be provided medical aid and treatment, without waiting for 'medico-legal formalities'.

The incident

Details of the incident emerged after the West Zone DIG, taking notice of the video, ordered the SSP to investigate the matter. The police encounter had taken place in the limits of Mominabad Police Station.

An injured man is seen writhing in pain on the ground as police officials stand over him. A police official narrates details of the alleged encounter for those watching the video.

According to the police official, who has yet to be identified, the injured accused and his accomplice had opened fire at the police team, who only narrowly escaped the assault. In the retaliatory fire by the police, one of the suspects was injured while his accomplice managed to escape. The video also shows police officials calling an ambulance to shift the injured to the hospital.

Details emerge

Later, a press release was issued by a spokesperson of the West Zone police, which stated that on January 29 at around 3:20pm, a police patrol team tried to intercept two suspects on a motorcycle, who were allegedly going to commit a robbery.  As the police team signaled for the suspects to stop, they opened fire at the personnel.

The police responded in kind and injured 35-year-old Adil, son of Zainul Abiddin, who they later arrested. His accomplice managed to flee. An illegal pistol was seized from Adil who was shifted to a hospital immediately for medical aid, states the press release. Raids have been carried out to arrest his accomplice. The Zone West Police spokesperson said that the arrested accused is now in jail. He had also been imprisoned for four years previously, he added. The spokesperson said that West DIG Dr Ameen Yousufzai has ordered West SSP Shaukat Ali Khatiyan to submit a report immediately after completing the inquiry. 

Published in The Express Tribune, February 13th, 2019.
COMMENTS
Comments are moderated and generally will be posted if they are on-topic and not abusive.
For more information, please see our Comments FAQ