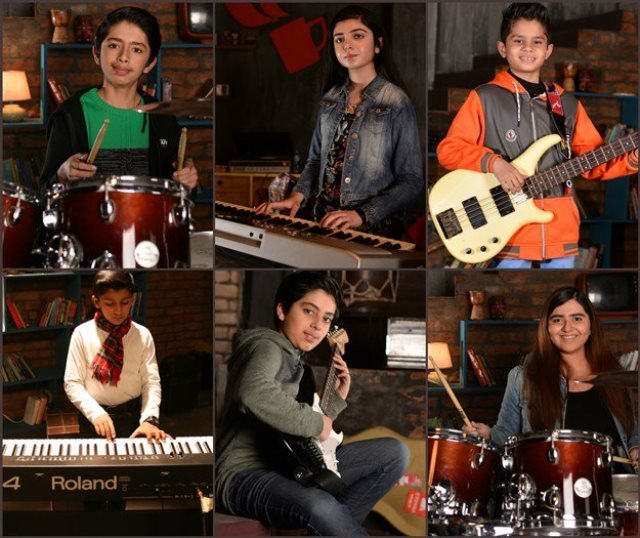 ---
NESCAFÉ Basement has always been one step ahead; whether it's about experimenting with musical chords or setting new examples of love and positivity. Their season 5 kicked off with a tremendous start, but that's not all. This year, with their exquisite idea of including an exclusive performance by an All Kids Band connotes an ode to love, a love that is all set to break all stereotypes.

To celebrate love, this year, team NESCAFÉ Basement chose young and proficient pianists, drummers, guitarists and singers from the Surtaal Academy as team NESCAFÉ's motto is to spread the message of peace all around the world. Earlier, they had taken an initiative to refurbish the Surtaal academy and ended up recruiting a few of the talented kids who are being given a chance to perform many exciting melodies throughout the season.




The talented kids hit the right notes so effortlessly that we are in absolute awe!

The '90s song

This song originally was one of the first ever collaboration of the three famous bands from the nineties, Fringe Benefits (Mohemmed Ali), Yatagaan (Fakhr-e-Alam) and Arid Zone (Yasser Akhter) which came together to spread the message of love, peace and harmony. The track not only was loved by the people, but also became a popular quirky peace anthem of the '90s.

Spicing it up a bit

Using the old version of Pyar Diyan Gallan as a canvas, NESCAFÉ Basement added a new twist to the song through the melodious voices of these kids. The track managed to break all the stereotype's about Valentine's Day by showcasing that anyone can celebrate love in a befitting manner and that the day isn't only reserved for "lovers". Moreover, Pakistani kids not only conveyed the message to society but also to the world at large. How remarkable is that!




This new version of the song featured the extremely talented and gifted Fizza, who took charge of the vocals while Ali Imran drummed his heart away to the melody. In addition to exceptional voices, the tune was a mix of classic and contemporary tunes with fresh lyrics added in to enhance the final version of the song.

And it just doesn't end here…

Fakhre Alam, the pop maestro who was part of this song originally was quite ecstatic for the rendition of one of his most celebrated songs. He is cheering the kids on with a special message.



It was definitely worth the wait. Even renowned actor and host  Hamza Ali Abbasi is all in praises for it.




Judging from the episodes so far, all we can say is that this season NESCAFÉ Basement has set the bar high. For more updates in regards to NESCAFÉ Basement Season 5, follow nescafe.pk on Instagram and @nescafebasement5 on Facebook. And, do not forget to subscribe to NESCAFÉ Basement's official YouTube Channel for the upcoming season!