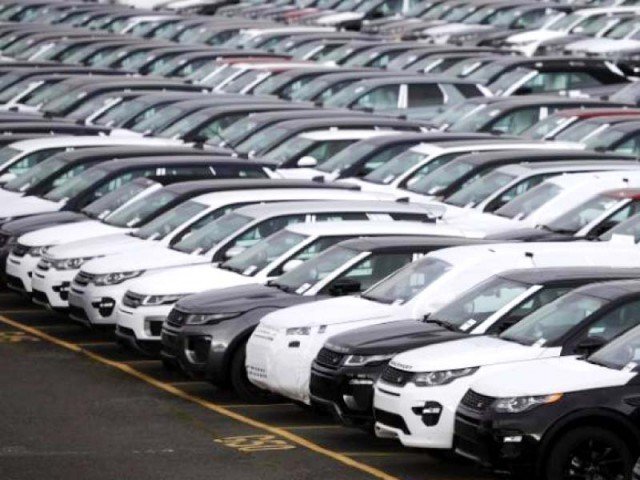 ---
KARACHI: Sales of locally produced vehicles, especially cars of small engines, fell 4% in January 2019 as multiple price hikes and a continued ban on non-filers of tax returns discouraged many buyers.

Sales came in at 22,513 units last month compared to 23,562 units in January 2018.

Auto companies have increased prices four times in the past due to higher costs and the impact of rupee depreciation. In the latest amendment to the finance bill, the government has lifted the ban on new car purchase by non-filers of tax returns but a notification has not yet been issued.

Commenting on the situation, Topline Securities' Syed Daniyal Adil said, "the decline in auto sales was better than market expectations. If we look at numbers of past months, the number is negative but better than the previous months."

However, sales were up 16% month-on-month primarily due to seasonal factors. The industry has a seasonal effect as people delay vehicle purchase in December and buy cars in January.

"Generally, January is much better than December," said Adil. "January's numbers are also better as the market is anticipating a new round of price hike due to 5% rupee depreciation in November and December."

Since December 2017, the rupee has weakened 32% against the dollar. On a yearly basis, Indus Motor continued to report growth in auto sales, which were up 16% in Jan 2019 due to a strong order book, led by sales of Corolla variants, up 26% year-on-year. However, sales of Fortuner and Hilux variants declined 45% and 5% respectively.

Indus has been showing progress better than other two players as it has strong advance bookings. In May and June 2018, its order book had a backlog of up to five months. Sales of Honda Atlas Cars grew 3% year-on-year due to 4% increase in Civic and City sales on a yearly basis. BR-V continued its declining trend with a fall of 2% in sales.

Sales of Honda vehicles had started declining in November as its backlog got thinner, but January was a good month as people rushed to buy before anticipated price hikes.

Auto sales grow in Dec for first time in 12 years

On a yearly basis, Honda Civic and City sales rose 10% due to a thin base effect, clearance of backlog and high demand for the 10th Generation Honda Civic, according to AL Habib Capital Markets research analyst Hasnain Imam.

On the other hand, Pak Suzuki Motor Company continued to report a decline in sales, down 15% year-on-year in Jan 2019 after some respite in Dec 2018.

Car sales fall on back of price hikes, curbs on non-filers

"To note, Pak Suzuki sales' volume has fallen in every month since Aug 2018 except for Dec 2018. Sales' decline was led by Mehran, Bolan, Swift and Ravi variants, down 37%, 27%, 28% and 11% respectively," stated a Topline Securities' report.

However, Cultus and Wagon-R sales rose 7% and 15% respectively on a yearly basis.

Published in The Express Tribune, February 12th, 2019.

Like Business on Facebook, follow @TribuneBiz on Twitter to stay informed and join in the conversation.