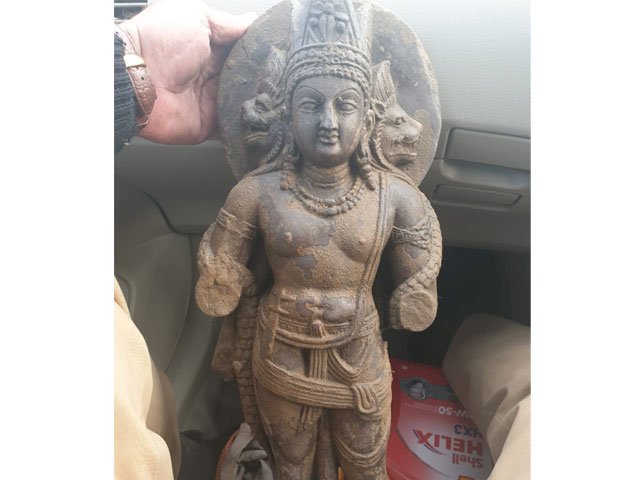 ---
PESHAWAR: Peshawar police arrested on Thursday an accused allegedly involved in smuggling of precious artefacts, and claimed to have foiled an attempt to smuggle an "800-year-old" antique statue.

Experts of the archaeological department said the artefact could be as old as 800 years, worth Rs35 million approximately.

Acting on a tip-off, police issued a red alert and increased surveillance on main entry and exit points of the city.

4,000-year-old artefacts found near Khanpur

During the checking, they recovered the antique item from inside a car. The vehicle's driver, Shahid, was taken into custody and booked under the Antiquities Act.

During the investigation, the accused revealed that he planned to take the statue he bought from Batkhela out of the country, officials said.