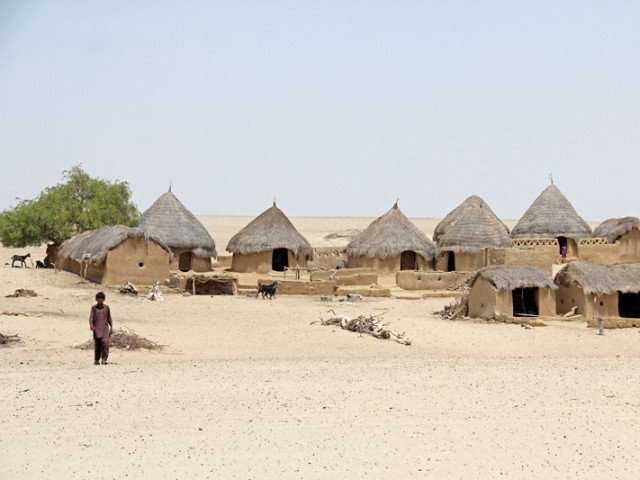 ---
HYDERABAD: As the lack of a city survey land record in Tharparkar keeps creating a hassle in property transactions besides impeding development planning, the legal fraternity has taken this matter to the Sindh High Court. The Hyderabad circuit bench on Wednesday put the respondents, including the provincial government, Board of Revenue senior member, planning and development secretary, Mirpukhas commissioner and others on notice for March 31.

The petitioners, district bar association president Bherulal, general secretary Munawar Ali Sagar and two others, contended that the authorities have dealt with the issue with unjustified procrastination. They apprised the court that four years after Tharparkar was notified as a district in 1991, the board of revenue had issued the notification to conduct the city survey.

Power generation from Tharparkar coal to begin in January

Tharparkar comprises seven administrative talukas including Mithi, Islamkot, Diplo, Nangarparkar, Kaloi, Chachro and Dahili. There is one municipal committee and seven town committees, besides the district council in Tharparkar. There are around 3,500 unsanctioned villages as well. A considerable number of the population, 1,649,661 persons, is living in houses that lack entitlement of the property because no city survey has been carried out so far.

According to the petitioners, the survey continued for a couple of months and was then shelved for over two decades until it was notified again in 2016. The second effort also ended with around 10% target completion before the work was suspended again for unknown reasons, they told.

On January 31, the Sindh planning and development department held a meeting chaired by the deputy commissioner. The meeting decided to conduct the survey and divide Mithi in four zones and Islamkot in three. The meeting also decided to activate the Sindh Building Control Authority and planning and development department in Tharparkar.

The petitioners, however, argued that in the absence of the city survey, these government departments cannot regulate the construction of residential and commercial buildings nor can they effectively plan development.

They prayed the court to order the provincial government, SMBR and deputy commissioner to conduct the city survey on an urgent basis and to produce the record of the survey, including the utilised funds in the court. They also urged the court to direct the secretary planning and development and the DC to submit minutes of the January 31 meeting in the court.

Published in The Express Tribune, February 7th, 2019.
COMMENTS
Comments are moderated and generally will be posted if they are on-topic and not abusive.
For more information, please see our Comments FAQ