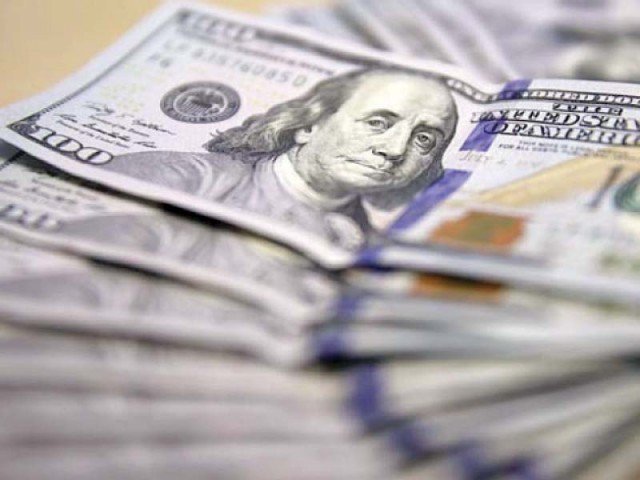 ---
KARACHI: Pakistan, which is striving to increase its foreign income and cut expenditure in order to ease the international payment pressure, has geared up at the diplomatic level to attract higher remittances from overseas Pakistani workers.

Remittances have remained a big source of foreign currency inflows, which partially help finance foreign expenditure, import payments and debt repayment.

The government, which is reshaping foreign policy in accordance with the domestic policies focused on economic revival, has stepped up diplomatic efforts to attract higher remittance inflows.

For this purpose, Prime Minister Imran Khan, at a meeting with Qatar's Deputy Prime Minister and Minister for Foreign Affairs Sheikh Mohammad bin Abdul Rahman Al Thani in Islamabad,  underlined the need for increasing job opportunities for Pakistani citizens in the Gulf state. He also asked Saudi Arabia to reduce its visa fee for Pakistani workers in the recent past, according to the State Bank of Pakistan's (SBP) report.

Remittances rise 13% in first quarter

The central bank has estimated that over 10 million Pakistanis are working abroad and a majority of them are in the Middle Eastern region. The country received $10.72 billion in remittances in first six months (Jul-Dec) of the current fiscal yea, up 10% compared to $9.74 billion in the same period of previous year.

As worker remittances remain a key source of balance of payments support, the government has intensified its efforts to increase these inflows. "In this regard, Pakistan expects early implementation of Qatar's decision to allow 100,000 workers from Pakistan to come and work in the country," the SBP said in its first-quarter report on the state of economy for FY19.

Moreover, following the government's suggestion, Saudi Arabia has agreed to reduce the visa fee for Pakistani workers. This will help enhance Pakistan's workforce in the kingdom.

In the first quarter of FY19, the inflows from the Gulf Cooperation Council and separately from Saudi Arabia grew 4% and 2.8% respectively. "It is possible that the pace of lay-offs of Pakistani workers in the region has fallen in recent months, which might have led to a bottoming out of the decline in remittances from the GCC. That said, it remains to be seen if this trend reversal will continue going forward," the central bank said.

Govt wants to boost remittances to $30b: Fawad

"The remittance inflows have been under stress for the past couple of years (since the first quarter of FY17) due to low oil prices and the Gulf economies' adoption of nationalisation policies and fiscal consolidation measures," it said.

Furthermore, the government is initiating a survey of overseas Pakistani workers, specifically of those in the Middle East, to get their feedback on further facilitating the home remittance process.

Incentives

Besides, the central bank has also incentivised the transfer of remittances through legal channels, including the proper banking system. Also, the central bank has recently launched an online service, called M-Wallet Scheme, to facilitate instant receipt of remittances via mobile phones in the country.

Moreover, the SBP has allowed authorised dealers (banks) to implement business-to-consumer (B2C) and consumer-to-business (C2B) transactions through foreign correspondent entities under either existing or new home remittance agency arrangements.

An individual, in B2C transactions, is allowed to receive up to $1,500 per month for providing freelance and information system services. Service providers other than that of computer and information services are also allowed to receive up to $1,500 per individual per month. Individual pensioners can now also receive up to Rs250,000 per month in remittances.

Meanwhile, in C2B transactions, overseas Pakistanis can directly pay utility bills, fee of the Higher Education Commission-accredited institutions, insurance premium and charges incurred at superstores and on credit cards.

"Overseas Pakistanis are also allowed to remit funds to purchase residential and commercial houses, plots, flats and buildings from reputed real estate builders/developers and housing societies. However, remittances cannot be sent for equity participation in an enterprise," it said.

Published in The Express Tribune, February 6th, 2019.

Like Business on Facebook, follow @TribuneBiz on Twitter to stay informed and join in the conversation.
COMMENTS
Comments are moderated and generally will be posted if they are on-topic and not abusive.
For more information, please see our Comments FAQ