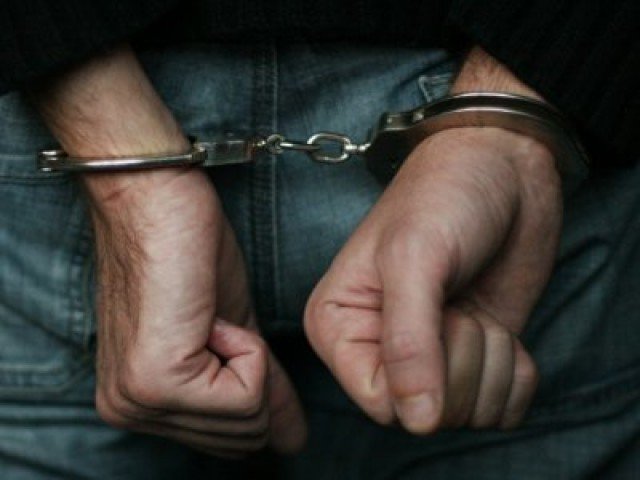 ---
HAFIZABAD: City police claimed to have arrested four suspects, including a man who hired killers to murder his wife late Sunday, Express News has reported.

The police said three weeks ago, Hafizabad Civil Courts Lawyer Naila was on her way to a gym in a car when unidentified suspects opened fire, killing her on the spot.

After the incident, the legal fraternity lodged protest against the incident and demanded immediate arrest of the criminals. Later, Hafizabad DPO Sajid Kiyani constituted a team under the supervision of City Police Station SHO Ijaz Butt to apprehend the suspects.

During the course of investigation, the police took Naila's husband Zaman into custody and interrogated him. During interrogation, the accused disclosed that he had developed differences with his wife and they used to fight over minor issues.

Zaman transpired that in a bid to get rid of her, he in connivance with his brother Ali Raza and nephew Tahir, hired two hitmen identified as Rizwan and Javed.

The culprit told the police that he paid Rs0.2 million to the killers for murdering his wife.

On the disclosure, the police conducted raids and apprehended Ali, Tahir, Rizwan and Javed and registered a case against them.

Meanwhile, the DPO announced to give cash prize and appreciation certificates to the police team who made efforts to nab the accused.

On January 28, 2019, police arrested a suspect, who shot and killed a man during a robbery in Okara's Depalpur City.

The police received a tip off that the person involved in a murder-cum-robbery case had been spotted in the area. The police team raided a hideout and managed to nab the culprit. The accused was identified as Aslam Bhutta.

During interrogation, it was discovered that the suspect was a school teacher. Aslam and his accomplices, identified as Saeed, Nisar, Amanat and Liaquat, had gunned down Rasheed and injured his brother during a robbery. The culprits snatched Rs0.12 million from the victims and managed to escape from the spot.
COMMENTS
Comments are moderated and generally will be posted if they are on-topic and not abusive.
For more information, please see our Comments FAQ