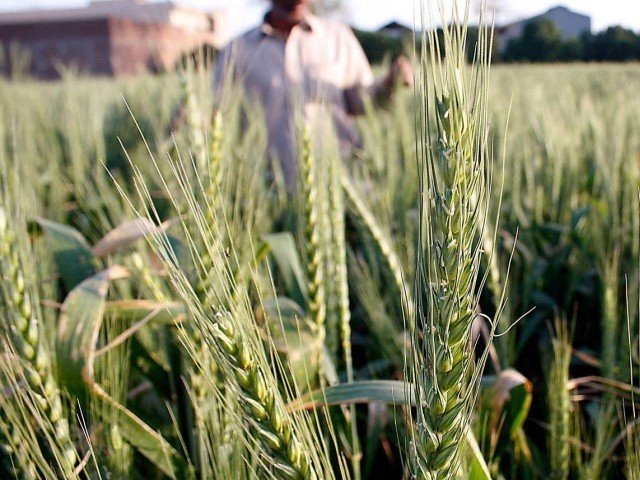 ---
LAHORE: The Climate-Smart Agriculture (CSA) study for Punjab province was launched at a ceremony in Lahore on Thursday.

The Food and Agriculture Organisation of the United Nations (FAO), the International Centre for Tropical Agriculture (CIAT) and Agriculture Delivery Unit, the government of Punjab have jointly prepared the study.

The study highlights climate-smart agriculture strategies that can help mitigate and adapt to extreme weather events in Punjab. Also, at the same time, it contributes to increased agricultural productivity and food security in the province. The study emphasises the need for agricultural diversification, reducing dependence on cash crops and switching to higher value nutritious crops. It also points out the urgent need to improve water management strategies, increase irrigation efficiency and reduce water wastage.

In addition, it provides an assessment of the provincial policy and institutional environment for CSA, identifies barriers and solutions for the province and district-level policy design and implementation.

Speaking on the occasion, Deputy FAO Representative in Pakistan Farrukh Toirov said: "It is critical to take pre-emptive measures to address challenges presented by climate change to the agriculture sector, food security and economic growth of Pakistan and its provinces. The CSA study for Punjab is a step in that direction. CSA initiatives sustainably increase productivity, enhance resilience and reduce or remove greenhouse gases.

The study will be instrumental in the assessment of provincial policy and institutional environment for CSA, identification of barriers and solutions for the province and district-level policy design and implementation, and highlighting financing opportunities for CSA investments at the provincial level.

Additional Secretary Task Force Punjab Agriculture Department Beenish Fatima Sahi appreciated the collaborative effort in the preparation of the study and highlighted the importance of CSA for agriculture in Punjab.

She said agriculture is important to the Punjab economy, contributing approximately one-quarter of provincial GDP. The province also accounts for two-thirds of the total national agriculture output. The sector employs over 45% of the Punjab labour force and is the main employment source of nearly three-quarter of the female labour force.

The climate-smart agriculture (CSA) concept aims to improve integration of agriculture development and climate responsiveness. It aims to achieve food security and broader development goals under a changing climate and increasing food demand.

Pakistan is considered to be one of the most vulnerable countries to climate change, with serious impacts on agriculture and food security, due to its geographical location – ranking as the 7th country most affected from natural disasters (1996 – 2005) on the Global Climate Risk Index for 2017.
COMMENTS
Comments are moderated and generally will be posted if they are on-topic and not abusive.
For more information, please see our Comments FAQ