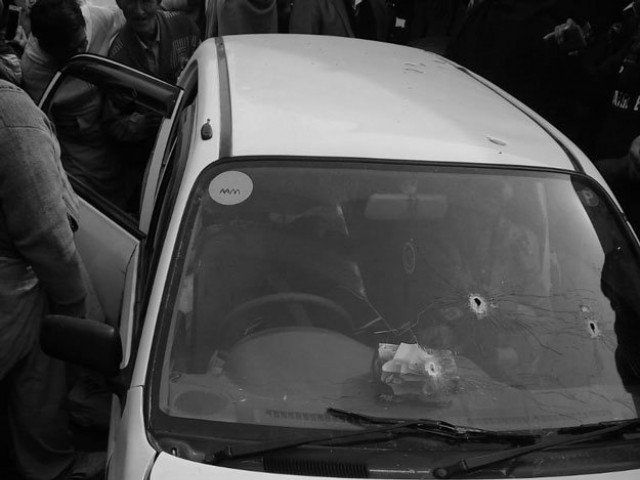 ---
ISLAMABAD: Association of Former Inspector Generals of Police (AFIGP) President Iftikhar Rasheed has urged the government to take strict action against suspects involved in the Sahiwal Incident.

On behalf of the organisation, he urged the government to disregard any kind of pressure to save the suspects.

If the police do not develop an enthusiasm for public service, they will never be able to gain the public's trust, Rasheed said.

He added that the incident of Sahiwal was reviewed meticulously in former IGs association meeting. The police and all former IGs agreed on an exemplary penalty for the suspects to make it an example for anyone who thinks of committing such a crime and urged that the officers who issued the orders be investigated. However, the association would give its official stance after the report of the judicial commission is issued.

Former IG Police Iftikhar Rasheed said that a gap between the police and public increases the likelihood of crimes in society. He added that in order to bring about a change in police culture there is a need to introduce a "humane image" followed by a public safety commission and then later a system to maintain check and balance.

Sahiwal tragedy: PM Imran summons CM Buzdar to Islamabad

Rasheed said that he went to study the California Highway Police (CHP) model to improve the standard of Motorway police.

He added that during his two day visit there, he discovered that the masses in California appreciated the friendly and helping behavior of highway police whenever he inquired about CHP. The police was always present whether anyone needed medicine or milk for an infant.

Rasheed explained that nobody was ready to volunteer for Motorway Police, 500 officers who were thrown out of their respective provinces became a party of it instead. Moreover, he converted the training of Motorway Police in Sihala to public service training. 

Published in The Express Tribune, January 25th, 2019.