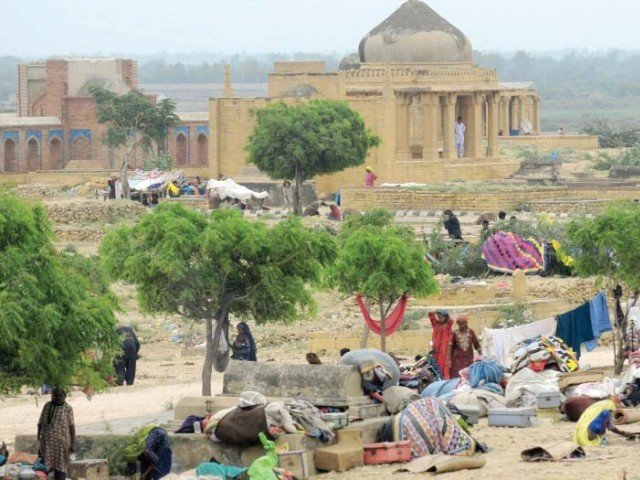 ---
KARACHI: The Sindh High Court (SHC) adjourned the hearing of the plea related to corruption in Thatta district's developmental funds. A bench comprising Justice Omar Sial and Justice Yousuf Ali Sayeed heard the plea.

Justice Sial remarked that it should first be stated which political party does Thatta's Sherazi Group affiliate with  these days. The petitioner's lawyer said that the group had joined the Pakistan Peoples Party (PPP). Justice Sial remarked that these people call everyone corrupt when they are not in the government and asked about the progress of developmental projects in their sectors. He added that orders would be issued after surveying. The court adjourned the hearing indefinitely.

SHC summons lawmakers to address limitations in law

The plea stated that millions of rupees were allotted to the elected representatives for different projects in Thatta district. It said that despite the funds, no development work was undertaken and the money had been embezzled. The plea asked that the court direct National Accountability Bureau (NAB) to investigate and the Sindh government to carry out developmental work.

Absent IO

SHC issued show-cause notice on Friday to the Federal Investigation Agency's (FIA) investigation officer (IO) regarding his absence in court for the hearing of a plea seeking bail on medical grounds in the mega money laundering case.

A two-member bench heard the plea filed by banker Taha Raza. The IO once again failed to submit a reply and the court directed him to appear on the next hearing and submit his reply.

Raza's counsel, Shaukat Hayat, told the court that his client had been in prison for the past six months and has not been receiving any medical care.

The court adjourned the hearing till January 22.

The petitioner, appointed on an important post in a private bank, was accused of being involved in the fake accounts case against Omni Group and the PPP leadership. Raza is currently in Landhi jail.

Inefficient officials

SHC lashed out on Friday at the NAB IO for not completing the inquiry against a school headmaster who has undergone two years of imprisonment.

Gutka and mainpuri sale in Thatta worries officials

While hearing the bail plea filed by school headmaster, Abdul Hafeez, Justice Omar Sial expressed annoyance on the inquiry remaining incomplete despite the lapse of two years.

The petitioner told the court that an anti-corruption inquiry against him was already under way. "I have remained in prison for two years but the inquiry has not been completed and NAB is sending me notices now," he said.

The court asked the IO to complete his inquiry within two weeks.

Hafeez was the headmaster of a school in Darya Khan, Shikarpur and has been accused of having illegal assets worth Rs56 million.

*With additional input from PPI 

Published in The Express Tribune, January 19th, 2019.
COMMENTS
Comments are moderated and generally will be posted if they are on-topic and not abusive.
For more information, please see our Comments FAQ