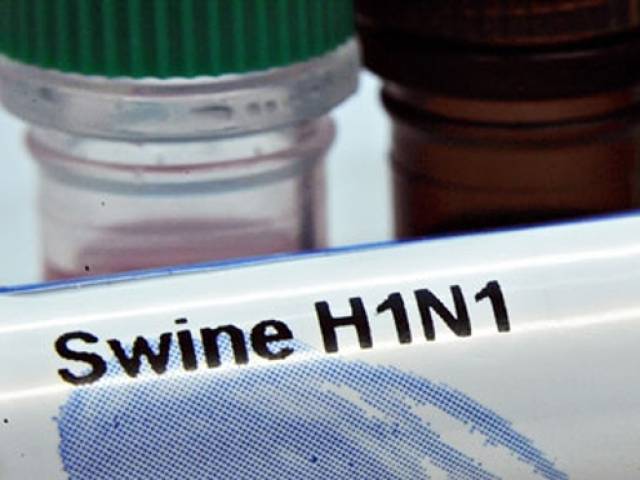 ---
MULTAN: A 38-year-old woman, suffering from seasonal influenza (H1N1), was admitted at Multan's Nishtar Hospital, Express News reported.

Hospital sources said a resident of Multan City was admitted to the health facility after suffering from influenza symptoms, including high fever and shortness of breath.

The patient was immediately shifted to the health facility's isolation ward for treatment. Doctors sent the victim's blood samples for tests. Later, the test results turned out to be positive.

Meanwhile, another suspected seasonal influenza patient identified as Ziaf Najaf was shifted from isolation ward after he was tested negative for the virus.

Last year, more than 30 cases of H1N1 influenza, a more extreme version of the virus and also known as swine flu, were reported in Punjab, whereas 443 cases were reported in 2016. At least 35 people died of influenza in November 2017 and January 2018, according to official figures.

Health experts said the injectable influenza vaccine is the best immunity for those under threat. Preventive measures for those affected included coughing etiquette, social isolation, washing of hands, use of masks, rest and diet.

They added that influenza viruses are a common cause of acute respiratory illnesses, especially during the winter season. They urged parents to get their children vaccinated against flu.

Experts noted that the most common symptoms of the influenza virus are fever, body aches, throat pain, runny nose, sneezing, fatigue and headaches. Upset stomachs, loose stools and vomiting are also common among children, they maintained.

They revealed that these viruses are always in the environment and in the air, but whenever they find a suitable environment, which is humidity and winter, they rapidly spread.

They pointed that out influenza is a viral disease and it could spread from one person to another.

Published in The Express Tribune, January 19th, 2019.
COMMENTS
Comments are moderated and generally will be posted if they are on-topic and not abusive.
For more information, please see our Comments FAQ