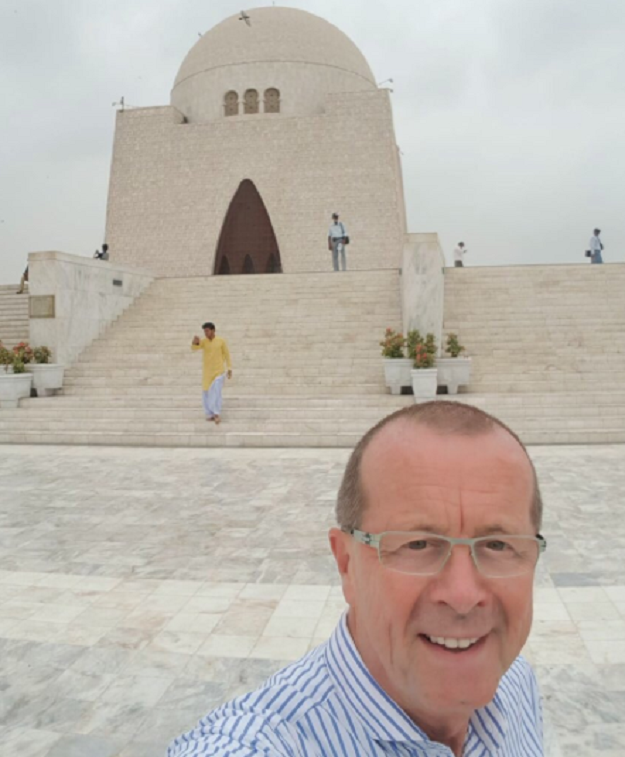 ---
HARIPUR: German Ambassador to Pakistan Martin Kobler is known for his social media posts about aspects of Pakistani culture. The bits he shares on social media posts often please Pakistanis, but he has not shied away from highlighting aspects that can be improved, and even criticised authorities for failing to act.

His latest visit was to Haripur, a town in Khyber-Pakhtunkhwa, where he visited various areas including the Hattar industrial estate, and inquired about the issues faced by the residents.

Accompanied by Haripur Deputy Commissioner Haripur Zahid Pervez Waraich on Friday, Kobler was informed that chemical-ridden polluted water from industries was released in the stream which passed through different villages, causing illnesses to locals.

The dwellers raised numerous issues with the German envoy, including lack of trash disposal and the pungent smell that emanated from the stream.




Kobler also toured the town's Dingi village, where residents complained that the polluted water from the industrial estate was causing immense difficulties, and being in proximity of the contaminated water was nauseating for passers-by.

German envoy wins Pakistan over with tweets

The German envoy expressed dissatisfaction on the environmental condition, and urged the authorities to solve the problem.

Kobler also met the town's business community and explored potential areas of investment.




Addressing local businessmen, he said the town had investment potential, and his government was interested in different projects in the industrial estate.