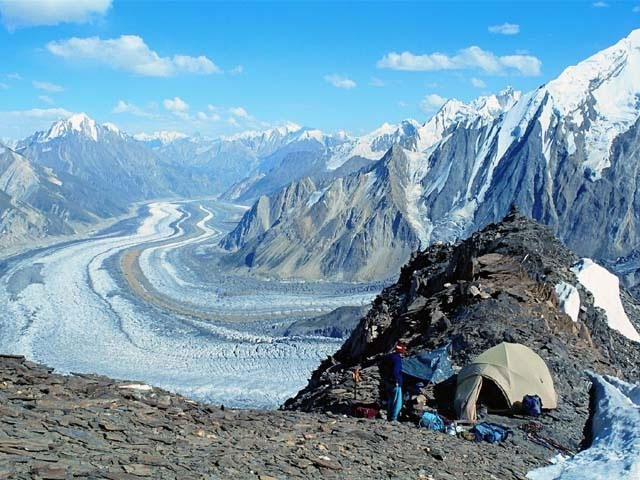 ---
ISLAMABAD: The Supreme Court on Thursday extended its powers to Gilgit-Baltistan in a written order regarding the area's constitutional status in Chief Justice of Pakistan Mian Saqib Nisar's last case.

The order states that changes to the constitutional status of Gilgit-Baltistan will be determined through a referendum which will be held within 14 days. It further read that until then, people living in the area and in Kashmir will be given fundamental human rights.

A seven-judge bench headed by Justice Nisar issued the order after hearing petitions challenging the vires of the Gilgit-Baltistan Empowerment and Self-Governance Order, 2009.

A conundrum called Gilgit-Baltistan

"The Gilgit-Baltistan Courts do not, and will not, sit as courts having the power of judicial review in respect of the territory of Pakistan... nor can they initiate judicial review of departments working outside of Gilgit-Baltistan. Instead, the proposed order (or any previous or subsequent such order) can be challenged by, inter alia, the people of Gilgit-Baltistan, but only before this court..."

While Gilgit-Baltistan courts do not hold constitutional rights within Pakistan, people from the region will be able to challenge the appellant court's decisions in the Supreme Court of Pakistan.
COMMENTS
Comments are moderated and generally will be posted if they are on-topic and not abusive.
For more information, please see our Comments FAQ