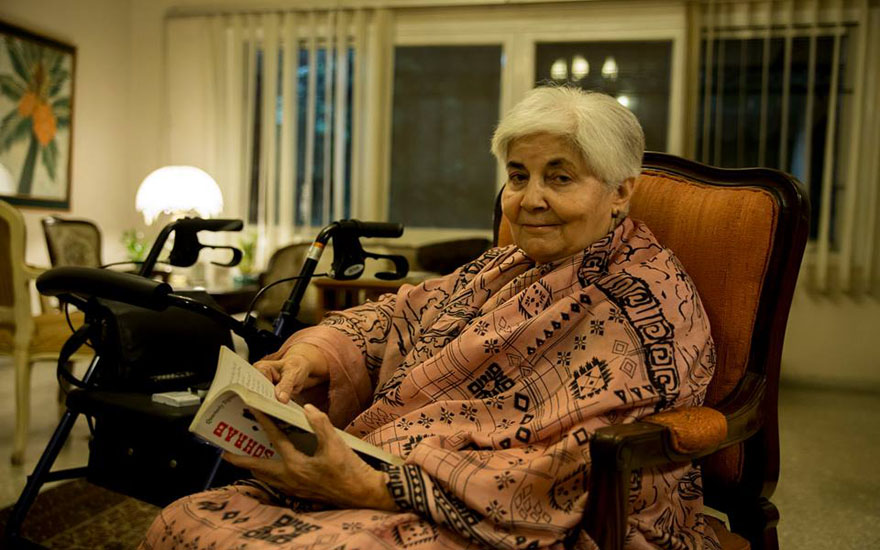 ---
Renowned television actor Safia Khairi passed away last night in Karachi, aged 86. The news was announced by her daughter Umber via Twitter.

"My mother Safia Khairi has gone after a long and interesting life. A beautiful, compassionate, opinionated woman with a very strong sense of right and wrong. RIP," the columnist wrote.




Khairi began acting in 1992 with Kasak, where she portrayed the role of a grandmother. Following this, she worked in many popular shows including Bund Galli, Chandni Raatein, and Pal Do Pal.

A 1947 Archive summary details Khairi's migration to Karachi, Pakistan after Partition. "Safia Khairi and her family spent some time at the refugee camp in Palam Airport, Delhi. Sometime in early September, they finally traveled to the Delhi Airport to catch their flight. On the way, she recalls how they felt sick seeing all the burnt cars and slaughtered bodies scattered everywhere," read the excerpt.




It continued, "Finally, when they boarded the aircraft, it was a first time experience of flying for most of them, including the children. Describing a funny incident involving her elder brother, Safia recalls that her brother felt too hot in the aircraft and opened the aircraft window just when the it was taking off, so the pilot had to halt and bring back the aircraft. Subsequently, they got into another flight and finally landed in Karachi."

Renowned actor Ali Ejaz passes away at 77

Khairi's husband, who passed away six years ago, was a diplomat due to which the couple spent a lot of their life abroad. Khairi is survived by three children.

Have something to add to the story? Share it in the comments below.