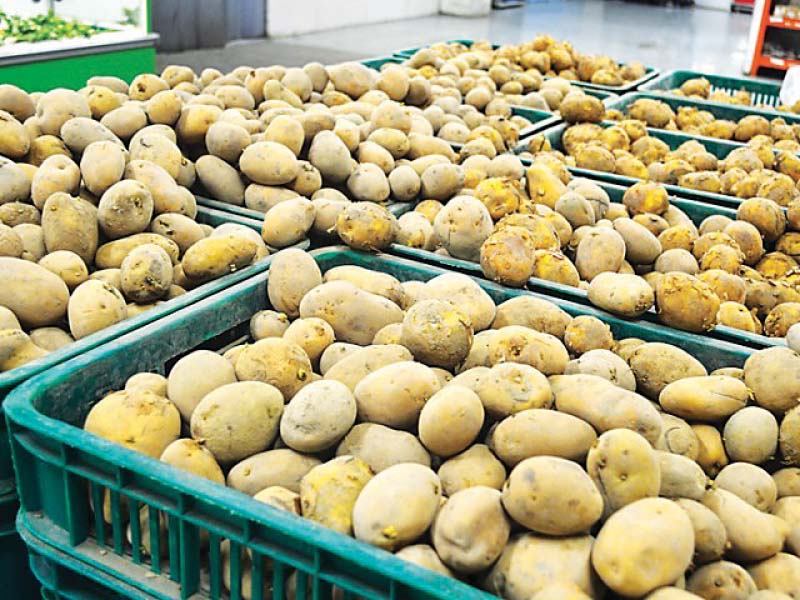 ---
ISLAMABAD: China is keen on building stronger socio-economic ties with Pakistan and is interested in importing more from the country, said Chinese Ambassador Yao Jing.

In a meeting with Federal Minister for National Food Security and Research Sahibzada Muhammad Mehboob Sultan, he elaborated that cherries, potato, wheat, citrus, rice and mangoes were the most desirable food items.

He said that China will formally invite Pakistani experts to monitor the hybrid rice seed expertise of China and the facility.

Also speaking on the occasion, the minister said that it is heartening that both countries have signed free trade agreement (FTA), which has facilitated expansion of bilateral trade.

Exporter suggests capturing Malaysian kinnow market

Sultan said, "We are moving ahead to collaborate in achieving foot and mouth (FMD) free zone and a memorandum of requirements for the establishment of FMD free zone is currently being negotiated by both sides." He added, "We believe in ease of doing business and if we collaborate for the elimination of FMD it will boost our meat export to China."

Talking further on the issue, he said that they could identify areas of mutual benefit in the field of agriculture and begin work before the belt and road conference in April. He said they would welcome experts in cotton, rice, cage culture fisheries and citrus to Pakistan. "We are open to learn as our ultimate goal is to move towards food security, zero hunger and ultimately poverty alleviation."

It is pertinent to mention that on the request of the Ministry of National Food Security and Research the Chinese side organised specialised training programmes on hybrid rice technology.

On the request of the Ministry of National Food Security and Research, it was agreed that China would urgently initiate the process of potato export to China after fulfilling the SPS requirements. It was agreed that a delegation of experts would soon visit Pakistan to finalise the arrangements.

Sultan remarked that they looked forward to the implementation of the agreement signed during Prime Minister Imran Khan's visit to China and discussing matters of mutual benefits during the Joint Working Group (JWG) meeting due to be held in February this year in Pakistan.

He expressed satisfaction that bilateral relations are growing in the right direction and will be in mutual interest of both the countries.

Published in The Express Tribune, January 12th, 2019.

Like Business on Facebook, follow @TribuneBiz on Twitter to stay informed and join in the conversation.