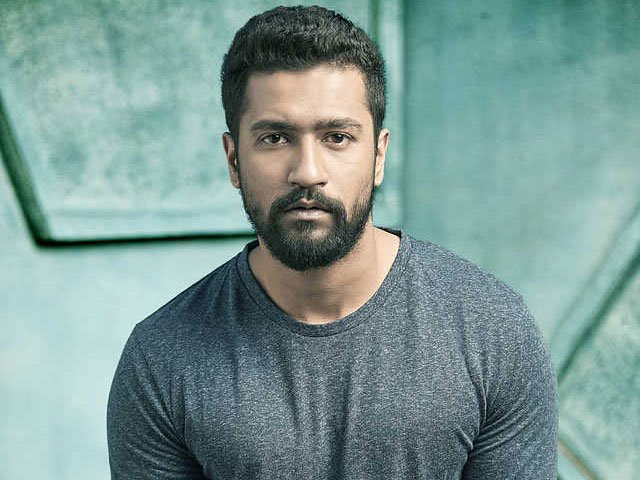 ---
The year 2018 has been the year of dark horses in Bollywood. One such rising star is Masaan actor Vicky Kaushal, who was lauded for his portrayal of Kamli in Rajkumar Hirani's Sanju. Kaushal also played a Pakistani Army officer in Raazi, which was based on the true story of an Indian Kashmiri agent operating in Pakistan.

In his latest film Uri: The Surgical Strike, the actor stars as an Indian commando caught in the Uri attacks of September 2016. Speaking about his films, Kaushal said they all have a very different feel and texture.




"In Raazi, we were talking about humans on both sides of the border, hence it was a completely different film. It was an operation-based film. There is a difference in the story and the texture of the film, if you are comparing the tonality," Bollywood Now quoted him as saying.

In a recent interview with Times Now, Kaushal was asked what he thinks about the ban on Pakistani artistes India issues as a result of the Uri attacks. He revealed that the Aditya Dhar, the director of Uri: The Surgical Strikes, was actually supposed to begin a movie with Fawad Khan but could not as 20 days before it was to go on floors, the attack happened.


PHOTO: INSTAGRAM

"Fawad could not come back because he was in Pakistan at the time, so Aditya had to shelve his film. He started researching on the Uri attacks and wrote a script on it. And the reason why he couldn't make his first film is why Uri is now his first film," Kaushal said.

The Sanju star further shared he was still thinking of a way to protest against the 'army attacks', when the ban was imposed. "When this (ban on Pakistani artists) unfolded, my mind was confused as to whether it is right or wrong because the artists had personally done nothing," the actor remarked. "I used to wonder how else I could protest silently. So, the industry told the artists from other side of the border to go and question their own government. You ask your (Pakistan) government, 'Why are we headed in the wrong direction? What has been occurring due which we face such a situation in our adjoining country?'"




"I used to feel that way but at the same time, how would one feel for an army official who has lost his brother and someone such as a neighbour goes to watch a film which has a Pakistani artist," he continued. "This is sad because he could just be an artist, somebody who is a civilian and loves both Pakistanis and Indians equally. We want peace. We would benefit if things proceed and we can travel to each other's countries."

Kaushal concluded, "At the same time, I would want the army official not to feel uneasy or have any feelings of being wronged or wonder why Indian people buying tickets while they (the soldiers) are sacrificing their lives."

Have something to add to the story? Share it in the comments below. 


COMMENTS (1)
Comments are moderated and generally will be posted if they are on-topic and not abusive.
For more information, please see our Comments FAQ