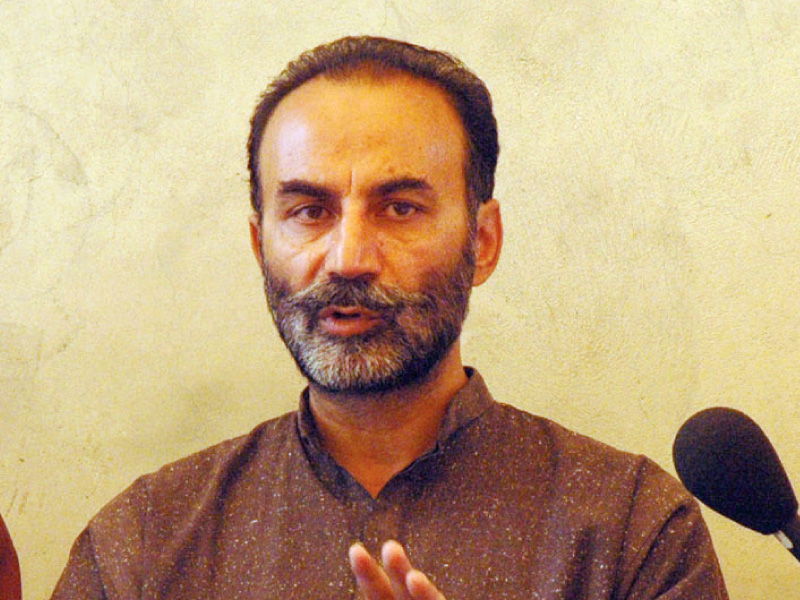 ---
QUETTA: Balochistan National Party-Mengal (BNP-M) leader Haji Lashkari Raisani has said that during the last three months more people from Balochistan have gone missing.

It seems people sitting in Islamabad have sought to run the federation on the basis of a one unit policy, the BNP-M leader said while talking to various delegations at the Sarwan House on Wednesday.

Lashkari said, "The BNP-M supported Pakistan Tehreek-e-Insaf on the assurance of bringing prosperity in Balochistan rather than for personal benefits. We have given a chance to the new federal government to win the trust of Balochistan's people."

Raisani terms education key to peaceful society

He also said that the BNP-M has been striving for the due rights of the people. Ruling over the masses or acquiring the throne was never a party policy, he added.
Lashkari said that during the 2016 all-party conference they were assured of constitutional amendments for resolving the Balochistan crisis.

"Now we have been looking at those parties to support BNP-M in the parliament. We need to unite against the attempts to reverse the 18th Constitutional Amendment that guarantees provincial rights," Lashkai added.

The BNP-M leader has been vocal in criticising the new federal government.

On January 3, he said that in the state of Madinah, Ameerul Momineen had set a precedent of appearing before the Qazi, now it's up to the PTI-led government to bring former dictator general (retd) Pervez Musharraf back to Pakistan.

Raisani sees conspiracy in doctor's abduction

The BNP-M leader slammed the incumbent government over distracting people in the name of turning the country into Madinah.

"The PTI government should show some seriousness by producing Musharraf in courts," Raisani said, adding that a man who violated Article 6 of the Constitution is roaming free abroad.

Lashkari also said some forces in the country have kept power in their hands and 'invented' people and politicians to flatter themselves, adding that after lending ministries and protocols to these people, they (in turn) are ordered to remain silent.

Raisani blamed the federal and provincial governments for the province's backwardness.

"Unfortunately, mainstream political parties have been pursuing politics of compromise, which has taken a hit at the country's politics instead of nurturing democracy," he added.
COMMENTS
Comments are moderated and generally will be posted if they are on-topic and not abusive.
For more information, please see our Comments FAQ