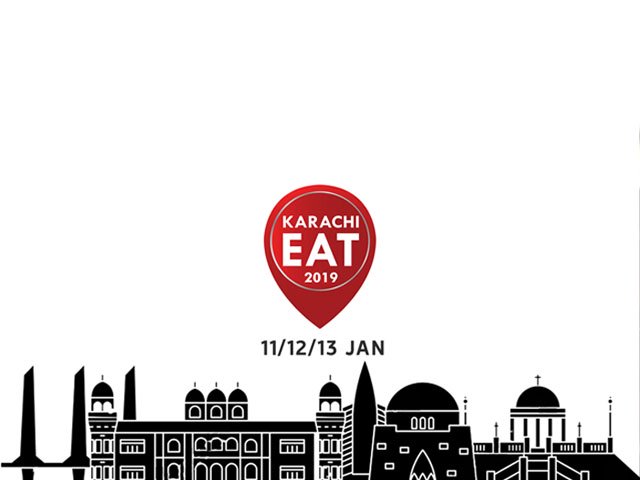 ---
KARACHI:


Gear up, Karachi! The most anticipated event of the year is finally here. Karachi EAT is back for the sixth time and it's gonna be bigger and better than ever!

With more than 300,000 people expected to attend the festivals in Karachi, Lahore and Islamabad this time, the organisers are keen give everyone what they want. i.e. lots and lots of yummy food.


While the number of stalls has been decreased from 125 to 90 this time, the vendors are specifically preparing items which you would not find on the usual menus in restaurants. So expect some rather questionable dishes (
dahi bara
burger, anyone?) and some old favourites as well.
The venue of Karachi Eat has been changed once again: Beach View Park. The festival will start from Friday, January 11, and go on till Sunday, January 13. The timings for Friday are starting from 4pm to 10:30pm and 12:30pm to 10:30pm for Saturday and Sunday. Ticket prices are locked at Rs300 out of which, Rs100 will be redeemable inside, as per last year.
PHOTO: FACEBOOK/KARACHI EAT
Those seeking a little more than just food can also rest assured that they will be entertained. Every year, Karachi Eat brings in Pakistani artists to add some fun into the air. While the 2019 line up is still under wraps mostly, we know that the organisers are looking to promote new, young talent and have opted for underground bands. We've also been told Ali Tariq and Tamasha will perform on one of the three days.
Karachi Eat will feature a whopping 90 stalls to explore, with vendors from all over the city, as well as Islamabad and Lahore, coming in. About 52 of these are new and home-based. Some old favourites will include Lal's Patisserie, Saniya's Kitchen, Truck Adda, Wrappetite, Brew Factory, Kababist and many others. Some of the new additions include Tantuni, Slamvich, Delina Ice cream, Le Saint Honoré, Burger Bros, Sweet Escape, Mad Roosta, Praha, The Chew Bar, SOL and others.
Foodies will be able to treat themselves to more than eight different cuisines all under one roof: Thai, Japanese, Sri Lankan, Parsi, Mexican, Swiss, Chinese, South Indian and of course, Pakistani. To help simplify things, here's a list of some of the most anticipated stalls this year:
1. Tantuni:


This Turkish kebab is one of the things we are really looking forward to this time. Tantuni will be making its Karachi Eat debut so fingers crossed it tastes as good as it looks!

2. Wrappetite:




A Karachi Eat regular, Wrappetite is known for delicious burgers and fries. This time around, they are coming up with a burger bowl! Yes, you read that right. It's called the Puff Nest Beef Burger and we know we have to have it ASAP.

3. Burger Bros:




Make way for the Burger Bros! We know a good burger when we see one. And BB's Flamin Chick Magnet Slider seems to fit the bill.

4. Mad Roosta:




You know things are great when there's Nashville Hot Chicken on board. Mad Roosta promises to kick the ball out of the park with this one.

5. SOL:




A Mexican Cubano in Karachi? YES PLEASE! SOL is bringing a taste of Latin America to with their Cubanos. And you know we are already rushing to their stall.

Have something to add to the story? Share it in the comments below.