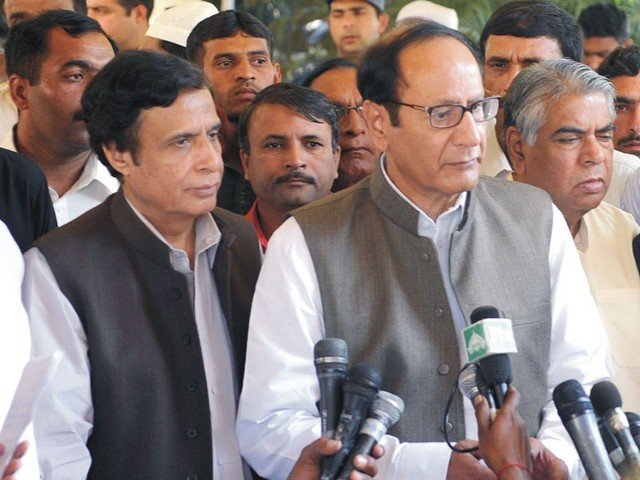 ---
LAHORE: The National Accountability Bureau (NAB) on Friday exonerated Pakistan Muslim League (PML-Q) leaders Chaudhry Shujaat Hussain and Chaudhry Pervaiz Elahi in Lahore Development Authority (LDA) plots case.

The corruption watchdog, while winding up inquiry against the accused, has filed an interim reference in the accountability court.

The NAB Lahore had initiated the probe against Chaudhry brothers over purchase of 28 plots in LDA city.

NAB approves graft inquiries against ex-PM, ministers

During investigation, it was revealed that the plots were bought by their servant, Mirza Aslam Baig. He, however, used the address of Chaudhry brothers' residence 75/76 Ravi Road, Lahore.

No documents or verbal evidence were found against the two PML-Q leaders, said the reference filed in the accountability court.

The inquiry was reopened in 2017 over 170 cases lodged against the Chaudhry brothers during former military ruler General (retd) Pervez Musharraf's regime after the approval of NAB Chairman Justice (retd) Javed Iqbal.