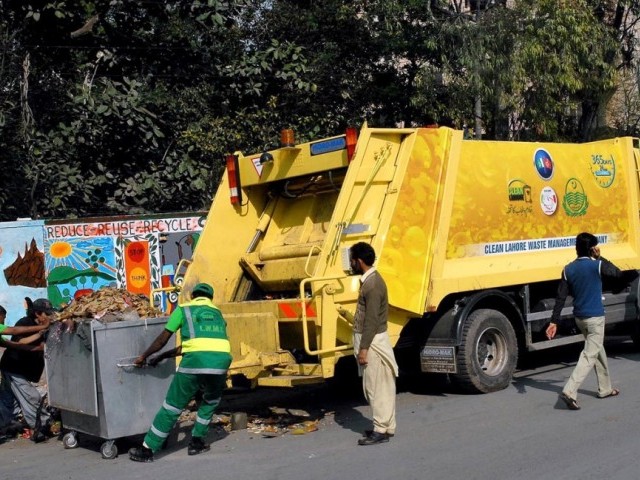 ---
Punjab Senior Minister Abdul Aleem Khan has expressed his reservation over poor cleanliness situation in the city and given a two-week ultimatum to zonal officers for cleaning their respecting areas.

He was chairing a joint meeting of the Lahore Waste Management Company (LWMC) and its Turkish contractors, Albarak and Ozpak on Tuesday.

The minister underlined that cleanliness situation in Lahore is unsatisfactory despite spending billions of rupees on this project. People have not seen the change yet for which they have given us the mandate, he added.

Justice Anwarul Haq sworn in as Lahore High Court chief justice

Aleem promised to give zonal officers a raise in salaries provided their performance improved. "I have visited the city several times and I am not satisfied with the cleanliness situation at all."

He asked the LWMC management to provide him with the list of all employees and if he found a single ghost employee then the responsible people would be held accountable. He highlighted the importance of mutual coordination among the LWMC and Turkish contractors is very important. He directed officials concerned to resolve their day to day affairs on a daily basis and ensure that every union council and street get cleaned at every cost.

"No negligence on the part of the government officials will be tolerated as we are accountable to the public. Those who work will not only get respect but incentives otherwise there is no place for those who do not perform," he said.

Speaking to the media, the senior minister said that Lahore Orange Line Metro Train project is a white elephant and it's hard to operate. He added that the previous government has wasted billions of rupees of Pakistani nation only for the sake of heavy commission and cheap popularity.

"Every company itself tells a story of corruption, we can't let this happen anymore and investigating different projects," he said.

Published in The Express Tribune, January 2nd, 2019.