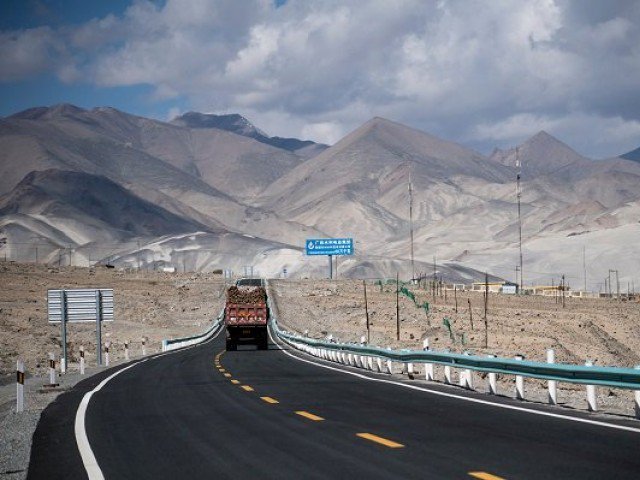 ---
KARACHI: Sindh Chief Minister (CM) Syed Murad Ali Shah said that two more sectors, agriculture and socio-economic development, have been included in the China-Pakistan Economic Corridor (CPEC) project list. If approved, the projects will add significantly to the overall development of the province, he claimed while speaking to the media after the convocation ceremony of Shaheed Zulfikar Ali Bhutto University of Law (SZABUL). Advisor to the CM on Information, Law and Anti-Corruption, Barrister Murtaza Wahab accompanied Shah on the occasion.

Provincial development key priority in CPEC, CM assured

In reply to a question, Shah said that the Joint Coordination Committee (JCC) was the highest forum of CPEC and he had attended their meeting in China a week earlier. "I presented two projects at the JCC meeting which will most probably be approved by the CPEC Joint Working Group (JWG) when it meets in March 2019," he said.
The agricultural project is regarding the channelisation of 180 kilometres of Indus River from Guddu Barrage to Sukkur Barrage.

The channelisation will not only save water but will also control waterlogging and salinity in the districts surrounding the two banks of the river, the CM explained. It will prevent floods and develop agricultural land in the katcha [undeveloped] areas, he added. "It is a mega project and the provincial government is working to complete the required formalities. It will be put forth for final approval from CPEC authorities through the JWG," said Shah.

With regards to socio-economic projects, the CM informed that he briefed the Chinese authorities on the work on education, health, social forestry and bio-saline agriculture that is already in process in Thar under the Thar Foundation. He proposed for these projects to be included under CPEC projects in addition to the coal-fired power plant that is in the works in Thar district. According to Shah, the Chinese authorities appreciated the efforts of the provincial government and referred the projects to the JWG which is scheduled to meet in March 2019. Shah was optimistic about their approval.