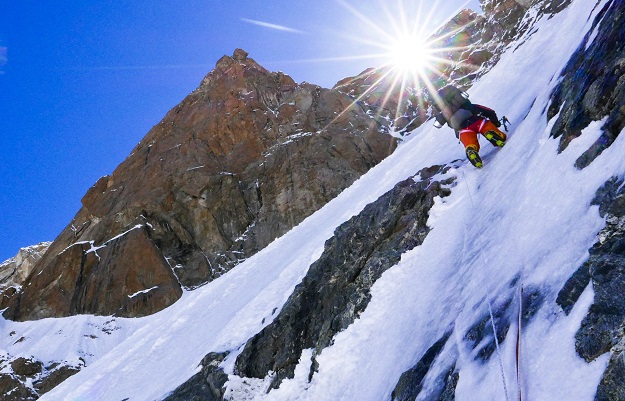 ---
ISLAMABAD: A four-member international climbing team is all set to embark on the journey to climb 8,126 metres Nanga Parbat in the extremes of winter.

"The team, comprising two Pakistani climbers Rehmatullah and Karim Hayat and as many foreigners Thomas Ballard (British) and Danile Nardi (Italian), has reached the Chilas town of Gilgit-Baltistan and from there it will leave for the expedition on Tuesday," Ali Muhammad Saltoro, owner of Alpine Adventures Guides, told APP on Sunday. 

Alpine Adventures Guides is the only company in Pakistan that has organised winter expeditions to Nanga Parbat during the past five years.

Thomas Ballard is the son of British renowned female mountaineer Alison Hargreaves, who died on August 13, 1995 while descending from the summit of K2, while Nardi is a seasoned mountaineer, who visited Pakistan more than 12 times in the past and has already scaled several giant world peaks, including Mount Everest, K2 and Nanga Parbat.

Search called off for missing Polish mountaineer on Nanga Parbat

Rehmatullah has climbed Gasherbrum-I and Gasherbrum-II, while Karim has scaled Broad Peak. "This time the team will be trying to open a new route on Nanga Parbat, which it has named as 'Mummery'," Ali said.

He said the mountaineers would need at least two months to complete their voyage. "Two Italian trekkers, Appella Daniele and Carati Alessandra, will also accompany the mountaineers till the base camp," Ali added.

Until 2016, Nanga Parbat has never been climbed in winters. But Spanish and Italian mountaineers along with Pakistan's Ali Sadpara became the world's first athletes to scale the 8,126 metres high mountain in extreme cold weather.

Located in the Diamer District of Gilgit Baltistan, Nanga Parbat is also known as the "Killer Mountain".