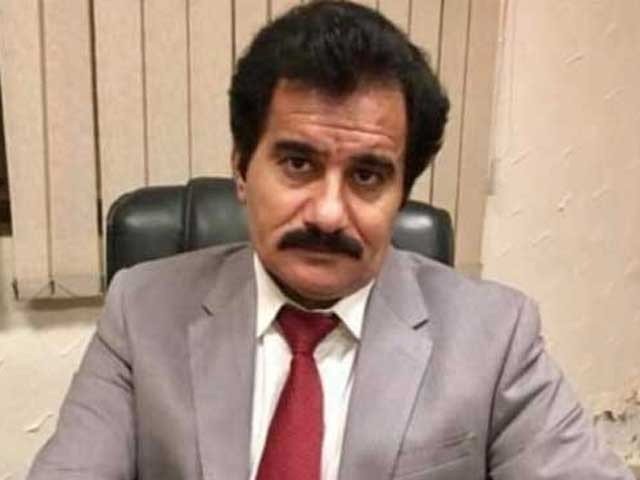 ---
Social media users were outraged at the indignity suffered by Professor Muhammad Javed, former chief executive officer of the Lahore sub-campus of the Sargodha University, who was photographed – still handcuffed and shackled – after dying of a cardiac arrest while in the custody of the National Accountability Bureau.

PBC condemns death of academic in NAB custody

Professor and sociologist Nida Kirmani called NAB officials 'thugs' and journalist Raza Rumi said they should be ashamed.


The charge of corruption has become the greatest weapon to justify all sorts of violence. The horrific case of Prof Javed who died in custody & who remained in handcuffs even after death, is the pinnacle. The #NAB are basically just a bunch of thugs as they proved that today.

— Nida Kirmani (@nidkirm) December 21, 2018
Prof. Javed,CEO Sargodha University Campus in Lahore suffered a heart attack in the custody of National Accountability Bureau. This pic of a dead body in chains is shocking. Earlier,former VC Punjab Univ was paraded in handcuffs.Ultimate violation of human dignity.
Shame on NAB. pic.twitter.com/9yNfnTezoi

— Raza Ahmad Rumi (@Razarumi) December 21, 2018


Prominent Pakistan Peoples Party (PPP) members blamed the Pakistan Tehreek-e-Insaaf's government for allowing such an incident to occur with former foreign minister Hina Rabbani Khar saying the image of Javed will forever represent accountability under this government.

Daughter of former prime minister Benazir Bhutto, Bakhtawar Bhutto-Zardari, called for an investigation into Javed's treatment while in custody.


Disgusted to see such a brazen and inhumane mindset enjoying such unchecked power in #PTI s Naya Pakistan. What values do we want to expound? This unconscionable act will forever be etched in our memory as the picture of accountability under this govt #NAB https://t.co/xaggPgAmOr

— Hina R Khar (@HinaRKhar) December 21, 2018
Horrifying images of Naya Pakistan. What conditions & circumstance led to this?! #NAB needs to be held accountable & an investigation should be held on treatment & death of this professor whilst in their custody. https://t.co/8IGNOUuhZC

— Bakhtawar B-Zardari (@BakhtawarBZ) December 21, 2018


Pakistan Bar Council Vice Chairman Kamran Murtaza and PBC Chairman Executive Committee Shabbir Shar strongly condemned the death, stating that "such glaring maltreatment and torture of an educationist at the hands of NAB and then jail officials which caused his death speaks a lot of the inhumane treatment of the anti-graft agency and the jail officials towards accused persons during the course of investigation".

Javed was kept at Lahore district jail, where he complained of chest pain, jail authorities and NAB said. He was shifted to Services Hospital Lahore for treatment but could not survive.

Javed was in the jail on judicial remand in connection with Sargodha University illegal campuses case since October. He and other accused in the case faced charges of establishing illegal sub-campuses under the public-private partnership policy and jeopardising the future of thousands of students.

Former vice-chancellor of Sargodha University Dr Muhammad Akram Chaudhry, former registrar Brigadier (retd) Rao Jamil Asghar, Director Administration Lahore sub-campus Muhammad Akram, CEO of Mandi Bahauddin sub-campus Waris Nadeem and Naeem Mukhtar were the co-accused in the case.

Under custody teacher dies of cardiac arrest

According to NAB Lahore, Javed had been in judicial remand since October and was in good health before he was taken into custody. Expressing grief over his passing, NAB strongly condemned the notion that the professor passed away in its custody.

"The deceased had been shifted to jail in good health," it said in a statement. "According to regulations, jail authorities do not take custody of a suspect if his health is deteriorating," the statement added.