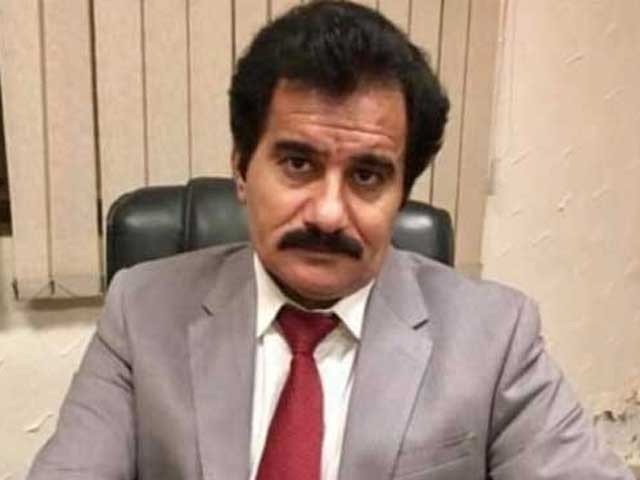 ---
ISLAMABAD: The viral photograph of the handcuffed body of an academic, Professor Javed Ahmed, who died two day back when he was allegedly in custody of the National Accountability Bureau (NAB), has put a question mark on the conduct of the anti-corruption watchdog.

Ahmed, former chief executive officer of the Lahore sub-campus of the Sargodha University, allegedly died of cardiac arrest on Friday. However, a senior NAB official claims that Professor Ahmed was not in NAB custody and some elements were exaggerating facts regarding his death for their own motive.

NAB has, however, already been rebuked by the Supreme Court in a couple of recent cases for misconduct with accused persons. In October, the SC sought a written apology from NAB Lahore Director General Shahzad Saleem, who got senior academics handcuffed and chained during their appearance before an accountability court.

Under custody teacher dies of cardiac arrest

Chief Justice of Pakistan (CJP) Mian Saqib Nisar took notice of the incident after photos and video footages showing Punjab University's former vice chancellor Prof Dr Mujahid Kamran and other senior professors in handcuffs sparked public outrage on social media with calls for holding NAB officials accountable.

The CJP had also expressed anger over misbehaviour of a NAB investigating officer with an individual during interrogation. He had also sought a report on the matter.

On Saturday, Pakistan Bar Council (PBC) Vice Chairman Kamran Murtaza and Executive Committee Chairman Shabbir Shar strongly condemned the death due to NAB's 'inhumane' treatment.

"Such glaring maltreatment and torture of an educationist at the hands of NAB and then jail officials which caused his death speaks a lot of the inhumane treatment of the anti-graft agency and the jail officials towards accused persons during the course of investigation."

The bar leaders urged the federal government and the apex court to order a high-level inquiry into the incident and asked them to award the officials responsible exemplary punishments.

Another PBC member, Raheel Kamran Sheikh, said the right to dignity is the most sacrosanct fundamental right of every citizen inasmuch as it is probably the only fundamental right in Chapter I of Part II of the Constitution which is absolute and not subject to any restriction imposed by law.

"Custodial death of the professor calls for a suo motu intervention of the SC to constitute an appropriate JIT [joint investigation team] to probe into the causes of death as well as identify those responsible for humiliation and violation of dignity of the deceased professor in custody and order appropriate proceedings," he said.

Ahmed was in the jail on judicial remand in connection with Sargodha University's illegal campuses case since October. He and other accused in the case faced charges of establishing illegal sub-campuses under the public-private partnership policy and jeopardising the future of thousands of students.

Former vice-chancellor of Sargodha University Dr Muhammad Akram Chaudhry, former registrar Brigadier (retd) Rao Jamil Asghar, Director Administration Lahore sub-campus Muhammad Akram, CEO of Mandi Bahauddin sub-campus Waris Nadeem and Naeem Mukhtar are the co-accused in the case.

According to NAB Lahore, Prof Javed had been in judicial remand since October and was in good health when he was taken into custody. Expressing grief over his passing, NAB strongly condemned the notion that the professor passed away in its custody.

"The deceased had been shifted to jail in good health," it said in a statement. "According to regulations, jail authorities do not take custody of a suspect if his health is deteriorating," it added.