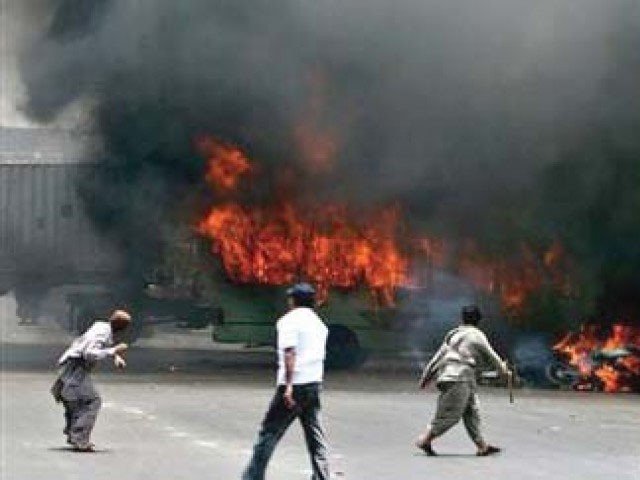 ---
KARACHI: A total of eight cases, out of 65 A-class cases, relating to the May 12 violent incidents have been re-opened. Those accused in the cases include Mirza Rizwan Baig alias Chapati, who is a member of MQM-London, Umair Siddiqui and Raees Mama.
The administrative judge of anti-terrorism court (ATC) on Friday transferred the eight cases to ATC number 2. Six of these cases were registered at Airport Police Station, two were registered at Ferozabad Police Station and one at Bahadurabad Police Station.

Special bench formed for 'fresh' hearings on May 12 Karachi carnage
The police presented a report before the administrative judge of ATCs. Four cases pertaining to May 12 incidents, registered in the jurisdiction of Airport Police Station, are already under trial at ATC-2 and another three cases are being heard in ATC-3. Karachi Mayor Wasim Akhter and 21 other accused in these cases have already been indicted.
The accused had expressed distrust in ATC-2 and requested the case be transferred to the Sindh High Court, which ordered the re-examination of the 65 A-class cases pertaining to May 12.
COMMENTS
Comments are moderated and generally will be posted if they are on-topic and not abusive.
For more information, please see our Comments FAQ