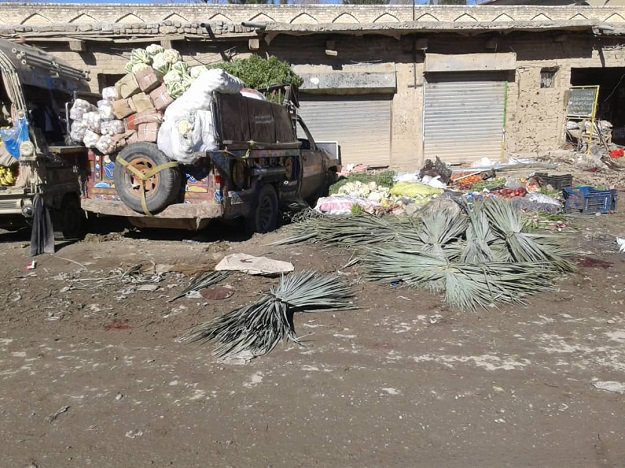 ---
PESHAWAR: While terrorism continued to claim lives of innocent civilians, law enforcers and soldiers, four members of the minority communities also became victim of the scourge in 2018.

Charanjeet Singh, a social activist from Peshawar, was targeted on November 29 near Peshawar's suburbs of Badhber.

Three people of Hindu community lost their lives in suicide bombing which occurred in Orakzai tribal district on November 23.

Suram Chand his son Manat Lal and their friend Amrat Lal were traders and present in the Friday fruit and vegetable bazaar of Kalay when a suicide bomber blew himself up.

According to K-P police spokesman terrorists targeted two people belonging to minority communities. Among them, Charanjeet Singh was killed in Peshawar while Jitendar Singh of Mansehra was injured in firing by unidentified assailants.

The murder case of Charanjeet Singh was registered in Peshawar's Inqilab station. Police have arrested Shaharyar Sultan Muhammad and Tariq Mian Ali Shah for Charnjeet's murder.

Jitendar's case had been registered at Mansehra police station on November 23 with terrorism sections against unknown assailants however no progress in this incident has been made as yet.

Social activist and member youth assembly Baba Gorpal Singh said: "Charanjeet was an asset of our community, he had countless Sikh welfare services to his credit for which his services will always be remembered."

Gorpal demanded of the government and the police to provide peotection to the Sikh community and their places of worship.

According to K-P police spokesman, terrorist incident dropped in 2018 as compared with 2017.

During the current year, 34 incidents of terrorism took place as compared to 47 in the 2017 which shows 27.65 per cent decline. Similarly, 36 cases of extortion were reported during the current year as compared to 42 cases in the previous year which shows 14.28 per cent decrease. 

Published in The Express Tribune, December 21st, 2018.