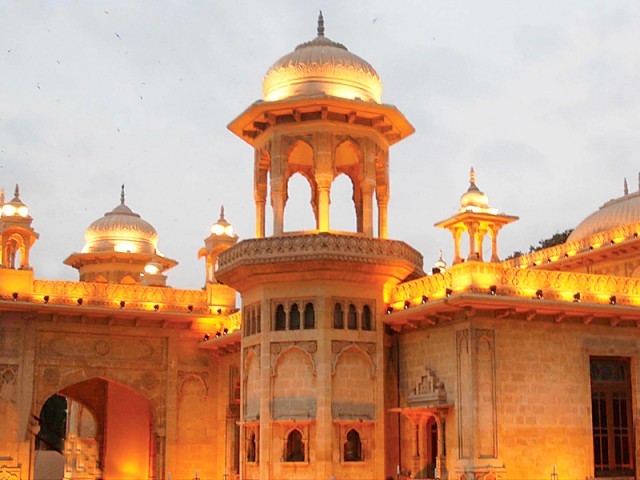 ---
KARACHI: The Supreme Court (SC) sought on Wednesday a reply from the Sindh government regarding the relocation of the National Academy of Performing Arts (NAPA) to an alternative location. A bench comprising Justice Gulzar Ahmed, Justice Sajjad Ali Shah and Justice Maqbool Baqar was hearing the case regarding the evacuation of the historic building of Hindu Gymkhana.

UNESCO lists Kalash culture as 'Intangible Cultural Heritage'

When asked why NAPA had not been relocated, Sindh additional advocate-general expressed helplessness and said that the Sindh government did not have any space even to accommodate its own offices. Justice Ahmed remarked that if NAPA had to be relocated to the Chief Minister House, then do it. "How can a building bearing historical heritage be used this way," he said.

The court inquired about the provincial government's arrangements to relocate NAPA. Justice Ahmed said that the Hindu Gymkhana building will have to be evacuated and sought a reply from the Sindh government in this regard.

2,000-year old: Peshawar's Buddha goes to Zurich

Hindu Gymkhana head argued in the plea that the building was a historical site adding that police and government offices had been built within the premises. The Hindu Gymkhana was handed over to NAPA during former president General (retd) Pervez Musharraf's tenure. However, the former provincial culture minister Sassui Palijo issued a notice to NAPA to vacate the place within 90 days. That notice was challenged in the court and the matter is still pending.

Published in The Express Tribune, December 20th, 2018.