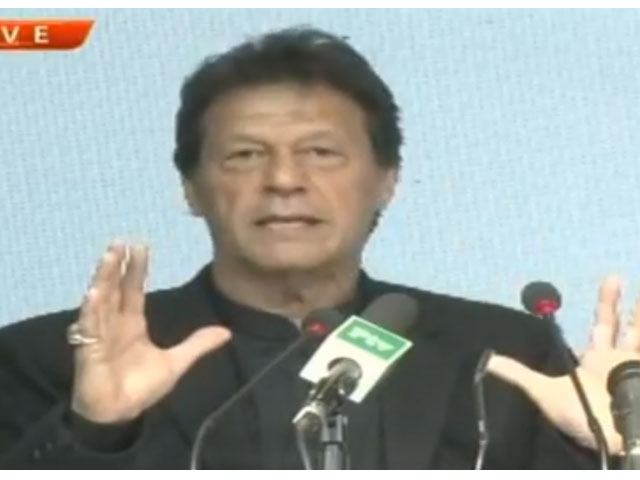 ---
[fbvideo link="https://www.facebook.com/etribune/videos/312093899402567/"][/fbvideo]

Prime Minister Imran Khan has termed creation of wealth imperative for alleviating poverty from the country, saying businesses must prosper to achieve this objective.

"We are taking measures to ensure conducive atmosphere for the business community," the premier said while addressing the Pakistan Economic Forum in Islamabad on Thursday. "If businesses prosper, poverty will be alleviated."

PM Imran added, "we need to dispel the notion that creation of wealth is inappropriate; it can, in fact, help eliminate the scourge of poverty."

PM Imran blames previous govts for backwardness in Balochistan

"The days ahead will bring more convenience and opportunities for the investors," he said. "We must provide secure environment to the businessmen."

The premier termed self-reliance absolutely imperative in order to free the country from dependence on others. "The examples of China and other countries can be followed in this regard."

"Pakistan has a shocking level of poverty," he said. "We are going to introduce a coordination 'poverty alleviation programme', the first of its kind."

He further said the government will make all out efforts to seize the smuggling of dollars.