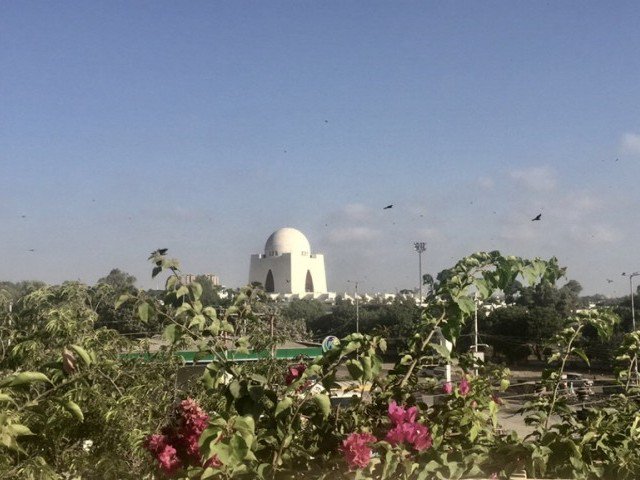 ---
KARACHI: The Supreme Court (SC) on Tuesday withdrew its earlier order banning the construction of high-rise and multi-storey building in specific residential and commercial localities of the metropolis.

The decision came in a petition seeking review of the apex court's May 2017 order banning high-rise constructions beyond six floors in the port city. The apex court also stated that the Sindh Building Control Authority (SCBA) can allow the construction of high-rise buildings as per law.

The petition was taken up for hearing by a three-member bench headed by Chief Justice of Pakistan Mian Saqib Nisar and comprising Justice Faisal Arab and Justice Ijazul Ahsan at SC's Karachi registry.

In May last year, the SC had restrained the SBCA and cantonment boards from issuing building approval plans for new high-rise and multi-storey commercial and residential projects without the availability of proper water supply and sewerage systems. The decision had been taken on the recommendation of the Supreme Court-mandated Commission on Water and Sanitation.

The top court was compelled to slap a ban on new projects being allowed by the government sans proper planning to resolve the worsening crisis of potable drinking water and deteriorating sewerage system in Karachi and the rest of the province.

SC withdraws order banning construction of high-rises in Karachi

The court had also directed the private builders and developers association to draft a proposal on the installation of treatment plants in each multi-storey project.

Subsequently, the SBCA had stopped approval of new building plans for skyscrapers. Later, the Association of Builders and Developers approached the SC, pleading to review its restraining order.

Victory for builders

After the hearing, ABAD's members felicitated each other over the verdict. ABAD chairperson Hassan Bakhshi told the media that developers had faced a number of problems over the last couple of years, adding that the approval of over 500 projects was pending before the authorities and the material for another 500 projects was ready. "Our Rs500b worth of investment was stuck".

Bakhshi expressed gratitude to the SC for reversing the ban, besides imploring the SBCA, Karachi Water and Sewerage Board and other civic agencies to cooperate with the builders.



Published in The Express Tribune, December 12th, 2018.