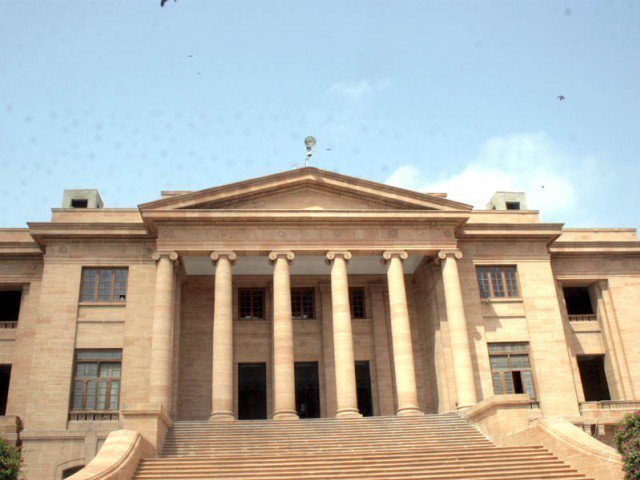 ---
KARACHI: A division bench of the Sindh High Court (SHC) on Thursday dismissed the appeals against death sentences awarded to the accused of Safoora Goth carnage at a military court.

At least 45 people were killed when terrorists targeted a bus carrying 60 members of the Ismaili community on May 13, 2015. A military court awarded death sentence to the convicts including Saad Aziz, Tahir Minhas, Azhar Ishrat, Hafiz Nasir and Asadur Rehman on May 12, 2015 in Safoora Goth carnage and other cases of terrorism. The death sentence was later ratified by the then Chief of Army Staff, General Raheel Shareef.

SHC orders State Bank to justify blocking of citizen's account

Announcing the verdict, the two-member bench comprising Justice Iqbal Kalhoro and Justice Shamsuddin Abbasi, however, directed the deputy attorney-general to submit replies on the pleas filed by the relatives seeking record of the case and meeting with the convicts.

The convicts, in their appeals through their counsel Hashmat Ali Habib, maintained that the military court had awarded death sentence to the accused on different allegations and the families were not provided with the details of cases.

The court was requested to stop the execution of the death penalty and to allow the meeting of the families with the convicts.

The Sindh prosecutor-general, in his arguments, maintained that the military court had awarded sentence in a serious offence, and appeal against the military court's decision could be filed only in the Supreme Court.

The court later adjourned the hearing till December 31 when deputy attorney-general will make his submissions on other pleas filed by the families of the convicts.

Meanwhile an anti-terrorism court once again issued the arrest warrants of Hussain Qamar Siddiqui, brother of Sultan Qamar Siddiqui, in the case of facilitating terrorism in Safoora carnage.

Hearing of the case of facilitating terrorism was held before a special court in anti-terrorism complex at Karachi Central Jail on Thursday. The court issued the bailable arrest warrants of Hussain Qamar Siddiqui against a surety of Rs25,000. Sultan Qamar was presented before the court by the National Accountability Bureau (NAB) officials. Accused Sultan Qamar and Sajid Naeem have requested for exemption from appearance in the court. The court issued notice to the prosecutor on the request and adjourned hearing till December 15.

SHC orders private schools to restore old fee structure

According to police, a military court had already awarded death penalty and other sentences to the nine key accused in the Safoora carnage case. The court accepted the bail of accused Zahid Motiwala against a surety of Rs200,000.

Accused Zahid Motiwala, Sultan Qamar, Hussain Umar and Sajid Nadeem were already on bail while six other accused belonging to Al-Qaeda terrorist group are still at large.

Published in The Express Tribune, December 7th, 2018.
COMMENTS
Comments are moderated and generally will be posted if they are on-topic and not abusive.
For more information, please see our Comments FAQ