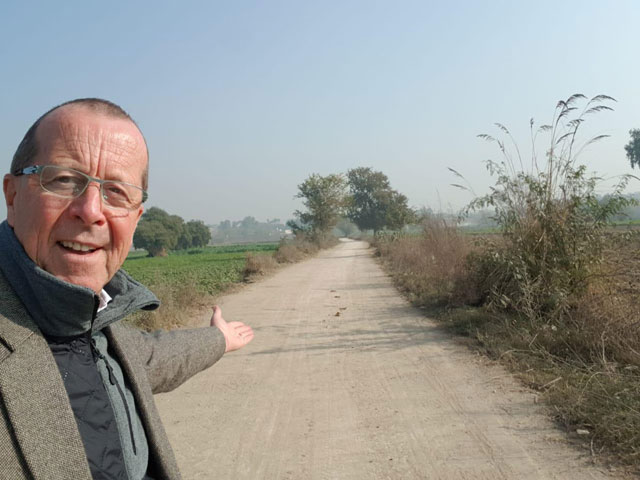 ---
The Khyber-Pakhtunkhwa government built a road in Nowshera district more than double its original price, with much lower quality, German ambassador to Pakistan Martin Kobler has revealed.

"Look at this road at Azakhel Bala built by the villagers, financed by Germany's KfWpress," the envoy stated in a Twitter post on Wednesday.

Kobler said, "1 km build by villagers cost 4 million with a 12 inch layer," and added. "Same road built by @KPGovernment costs 10 million pkr with lower quality (6 inches). CAN YOU TELL ME WHY??"

https://twitter.com/KoblerinPAK/status/1070259340869812224

K-P's anti-graft department sacks 105 'corrupt' officers

Azakhel Bala is a village in the Pabbi tehsil of Nowshera district in K-P province.

Just last month, the provincial anti-graft department sacked 105 of its own employees after receiving complaints from senior officials about their illicit practices.

According to the K-P Anti-Corruption Establishment (ACE), the department initiated action against its own employees after it received complaints some individuals were involved in corrupt practices apart from influencing investigations and misusing their authority.

An official, who did not wish to be named since he was not entitled to speak to media, stated that it took them 10 months to collect evidence against the said employees.

Some of the employees faced departmental inquiries while others, especially those who were on deputation and serving at ACE, were repatriated to their original departments.