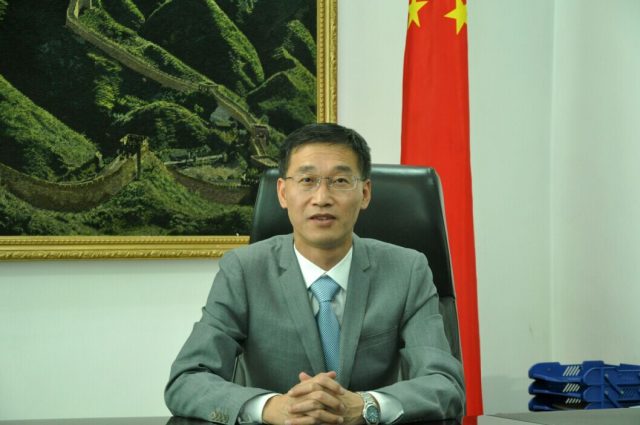 ---
ISLAMABAD: Chinese Ambassador Yao Jing said on Tuesday said his country is committed to helping the Pakistan government in addressing the core social challenges faced by the country, including women empowerment, vocational training, education, poverty alleviation and agricultural development.

The ambassador was speaking during a consultative meeting with Benazir Income Support Programme (BISP) Secretary Omar Hamid Khan at the Chinese High Commission.

The secretary briefed the Chinese ambassador about key initiatives of the country's largest social safety net programme, including the National Socio-Economic Registry (NSER), conditional and unconditional cash transfers and nutrition schemes. The looming issue of stunted growth in the country was also discussed.

 Industrial cooperation: Pakistan expects to sign deal with China this month

Considering the unprecedented and historic support of the Chinese government in all fields, the BISP secretary also sought avenues of collaboration in skill development, job placement, social sector engagement and ultimately poverty reduction based on the Chinese "Dil Bao" model. The model has facilitated the massive rehabilitation of more than 800 million Chinese people living in poverty.

Yao not only acknowledged the contribution made by the BISP towards the social safety net in Pakistan, but also expressed complete support in delivering productive output for the marginalised segments of the society.

He extended special invitation to the BISP management to initiate China-funded specialised vocational training programmes and also offered to share new proposals for women empowerment and social protection as part of the China-Pakistan Economic Corridor (CPEC).

On the occasion, the BISP secretary presented a shield and extended formal invitation to the Chinese ambassador for mutual collaboration and further engagement.
COMMENTS
Comments are moderated and generally will be posted if they are on-topic and not abusive.
For more information, please see our Comments FAQ