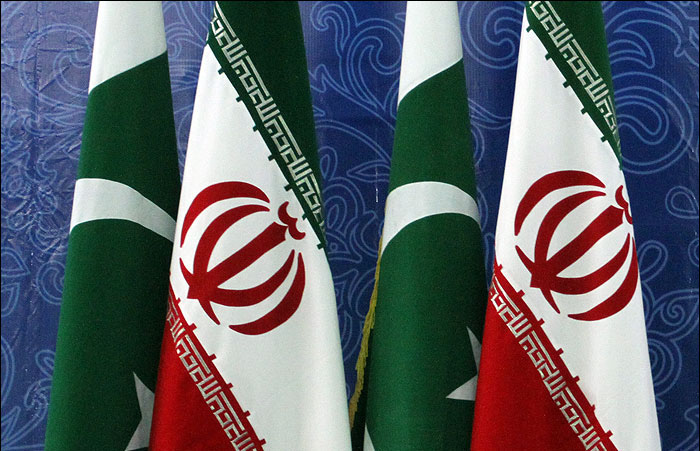 ---
ISLAMABAD: Pakistan and Iran on Tuesday agreed to enhance their bilateral trade relations and improve railway connectivity during the 10th round of Pakistan-Iran Political Consultations in Islamabad.

The delegation-level talks — led by Foreign Secretary Tehmina Janjua and Iranian Deputy Foreign Minister Syed Abbas Araghchi — focused on measures to enhance bilateral trade to $5 billion, scaling down of trade barriers and speedy progress on facilitating preferential trade.

According to a Foreign Ministry statement, both sides agreed to hold the 21st session of the Joint Economic Commission early next year.

They also discussed ways and means to facilitate the growing number of pilgrims travelling every year to Iran from Pakistan.

Araghchi arrived Islamabad on Monday for the meeting. Bilateral Political Consultation between Iran and Pakistan was one of the several important institutional mechanisms to regularly review and chart the way forward in various areas of cooperation.

During the meeting, both sides expressed satisfaction at the continuing warmth in the bilateral relationship anchored in religious and socio-cultural affinities. In addition, a long 'border of friendship' between the two countries has provided a means for regular people-to-people contacts over the centuries.

Pakistan-Iran trade committee on the cards

In recent years, both countries have also provided each other principled support on the issues of Kashmir and the Joint Comprehensive Plan of Action (JCPOA). Pakistan and Iran are close neighbours enjoying similarity of views on most regional and international issues.

The bilateral consultations provided the opportunity to review the progress made under various other institutional mechanisms concerning consular, economic, trade and border-related issues between the two sides.

Both the countries have been affected adversely due to the 40 years old conflict and instability in Afghanistan which resulted in serious challenges, including millions of Afghan refugees, the narcotics trade, illegal migration and the rise of new terrorist outfits like Daesh.

Iran wants barter trade with Pakistan

At the meeting, it was noted that fully supporting an Afghan-owned Afghan-led peace and reconciliation process was the best way to overcome the serious security and politico-economic challenges faced by Pakistan and Iran.

A coordinated approach in this regard was important to safeguard the core interests of both Pakistan and Iran in this situation. Views were also exchanged on other important regional and international issues, including the situation following the US unilateral withdrawal from the nuclear deal, the situation of human rights in Kashmir and the conflict in the Middle East.
COMMENTS (1)
Comments are moderated and generally will be posted if they are on-topic and not abusive.
For more information, please see our Comments FAQ