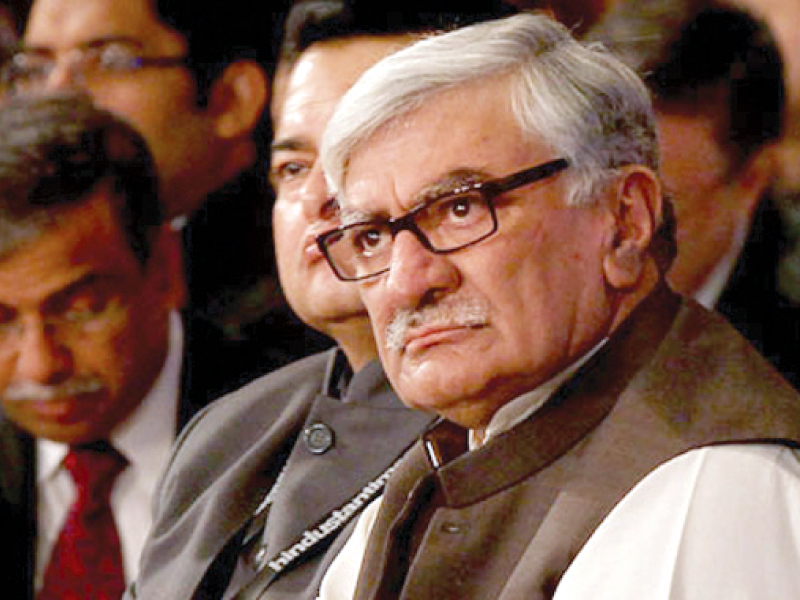 ---
PESHAWAR: The spirit of neighbourhood exhibited at the opening of Kartarpur corridor is needed at the Pak-Afghan border too, said Awami National Party Central President Asfandyar Wali Khan.

Pakistan will have to establish good relationships with all the neighbouring countries, the top leader of ANP said. "After opening of Kartarpur border we expect opening of Afghan border as well for state supervised exchange of education, cultural activities," he said.

"The inauguration of Kartarpur corridor is a positive sign," he said adding that such initiatives help build regional trade and tourism.

The ANP supremo said that the credit to open Kartarpur corridor cannot be given to only one person, because much work had been done in the tenure of Shaheed Benazir Bhutto and Nawaz Sharif.

Opening of the Kartarpur border after 71 years will contribute to betterment in relations of both countries, however this attitude should be adopted towards Pak-Afghan border as well, Asfandyar Wali said.

The closure of Pak-Afghan crossings was creating a sense of deprivation among the Pashtun people living on both sides of the border, he said.

Pashtun people living in Afghanistan and Pakistan share similar culture, traditions and values, but the worst thing they share was the pain of being used as fuel of wars since 40 years, Asfandyar Wali said.

He said ANP manifesto states that after coming in to power, it will open at least 10 border corridors. He said ease of cross-border movement will boost regional trade, improve economy and in the long term build trust and peace among neighbouring countries.

However, the hassle-free cross-border movement of people has been halted for quite some time now. "The greatest hindrance in Pak-Afghan relations is the mistrust on both sides, until both countries learn to trust each other, situation will not get better and for regional peace betterment in Pak-Afghan relations is necessary," he reminded.

Published in The Express Tribune, November 29th, 2018.