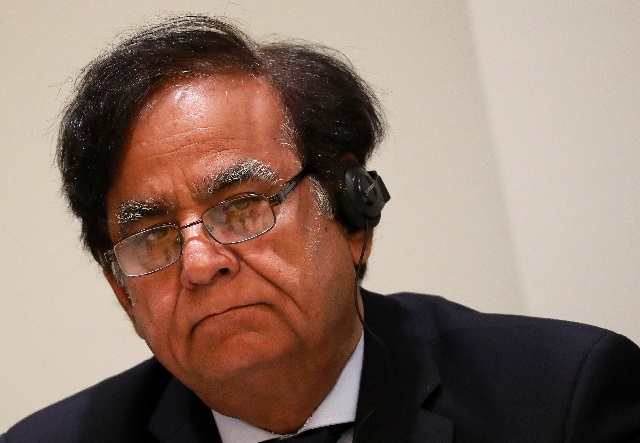 ---
FRANKFURT: The lawyer for Aasia Bibi, a Pakistani Christian acquitted of capital blasphemy charges, appealed on Tuesday to Germany to give her whole family citizenship to start a new life in Europe.

Saiful Mulook told a news conference in Frankfurt that Bibi was now free but she and her family needed a passport to leave the country.

Aasia Bibi had been acquitted by the Supreme Court off blasphemy charges on October 31. The decision sparked countrywide demonstrations with protesters, led by Tehreek-e-Labbaik (TLP), threatening the state, army and judiciary.

Aasia Bibi's lawyer concerned over his family's security in Pakistan

"The whole world is asking why she's not coming," Mulook told reporters. "The answer is first that to leave a country you need a visa or you require a passport of another country."

"If the German chancellor directs her ambassador to give a passport to her, her husband and her two daughters conferring German nationality, nobody can stop her for one second because she is no longer Pakistani," he added.

"So far, no government has come forward in such an open and free manner," he said.

It was unclear why citizenship, rather than a visa, was necessary for her to leave Pakistan, though Mulook said domestic pressure was making it harder for Islamabad to arrange her departure.

She and her family are staying at a safe house, despite offers of asylum from countries including Canada.

Aasia Bibi's lawyer left 'against his wishes'

Mulook said the status of a friend of Aasia's husband, who has a wife and five daughters, whom he would like to join them, was a sticking point. Another wife of Aasia's husband and her three daughters were not seeking to leave Pakistan with Aasia, he added.

German officials have said that they and a number of other countries are in talks with Aasia's family and the Pakistani government to find a way of rehousing her.

Mulook, who has himself sought refuge in the Netherlands after being threatened for taking on Aasia's case, said Bibi had no preference as to which country she would travel to for asylum.

The German government had no immediate comment on the request for a passport.
COMMENTS
Comments are moderated and generally will be posted if they are on-topic and not abusive.
For more information, please see our Comments FAQ