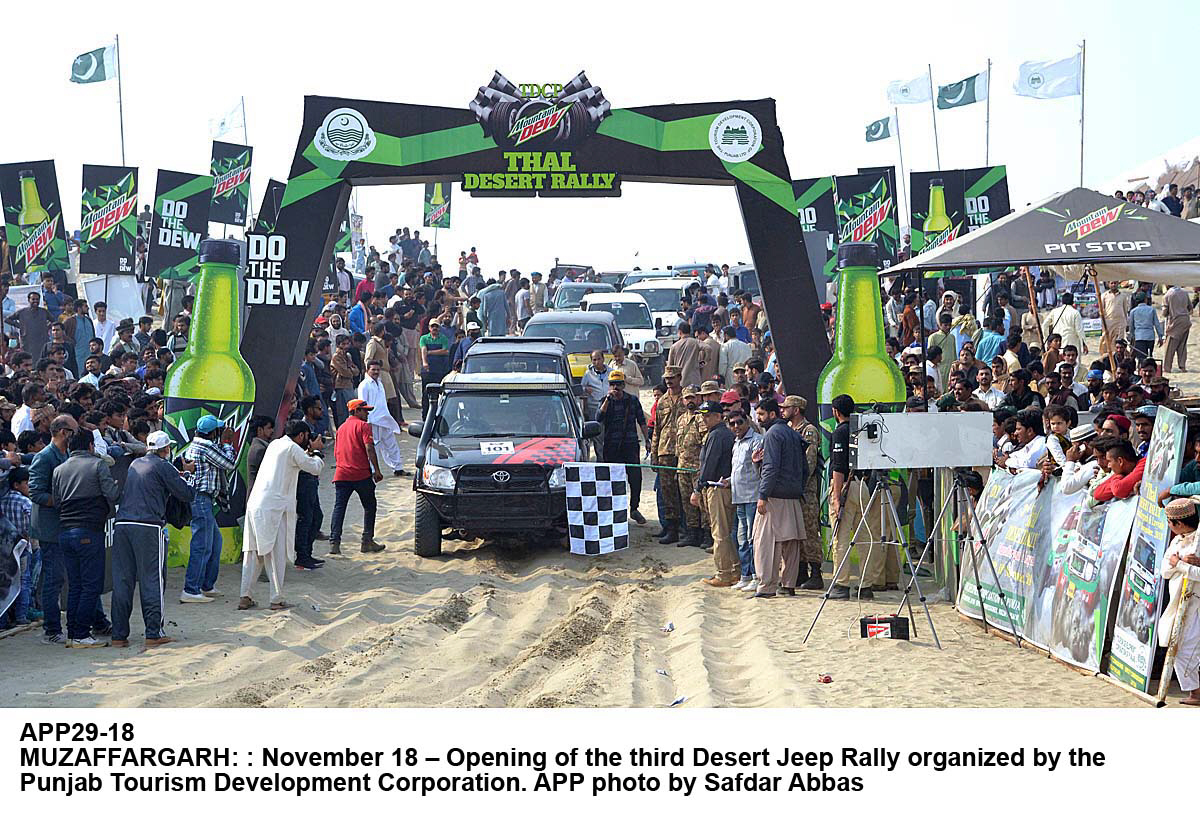 ---
MUZAFFARGARH: The final round of the third Thal Jeep Rally concluded in District Muzaffargarh on Sunday.

In the final round, 44 vehicles took part and a large number of people arrived to enjoy the race on a weekly holiday. In the prepared A category, Nadir Magsi clinched the first position who was also declared the fastest driver of the even. The second position was clinched by Sahibzada Muhammad Ali Sultan while Qadir Nawaz bagged the third position.

In B category, Asad Shadi Khel stood first, Noman second and Awais Khakwani clinched the third position. In C category, Haris topped, Noorullah Qamar stood second while Fakhar Almahmood bagged the third position. In the prepared D category, Zafar stood First, Ameenullah second and Shaheen Iqbal stood third. However, 10 vehicles were expelled from the race because of over time.

Provincial Minister for Food Samiullah distributed shields among the winners in the prize distribution ceremony organised at Faisal Stadium Muzaffargarh. Speaking on the occasion, he said sports have the power to connect the people belonging to different backgrounds and such events should be arranged at regular intervals.

Magsi, the fastest driver who completed the journey of 190 kilometres in 2:16.51, expressed joy on being declared as the fastest driver of the event. He said the journey was tough and full of challenges but a good driver always makes calculated moves and saves time.

The organisers of Thal Jeep Rally revealed that volunteers were appointed to keep a check on the boundaries of the track. Meanwhile, various stalls were set up along with the track for the audience. A kabaddi match was also held at the midpoint which was won by the Faisalabad team.