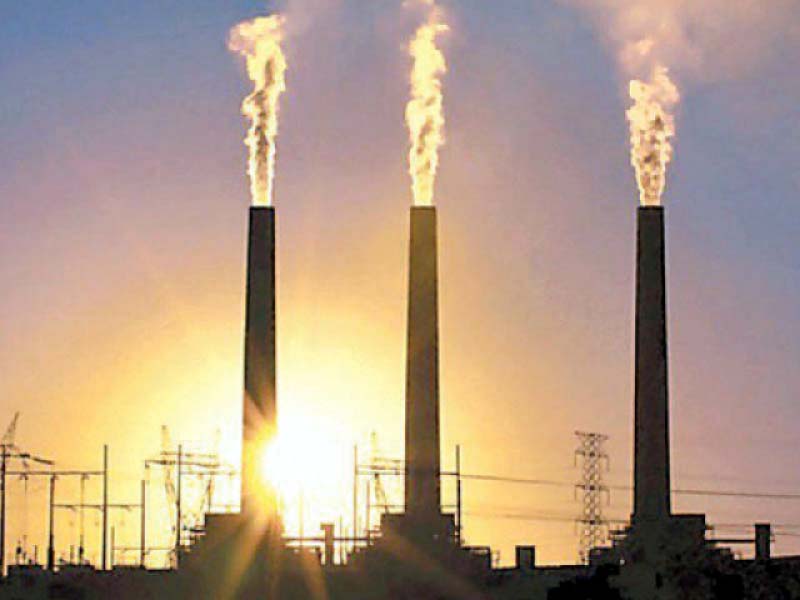 ---
KARACHI: A significant reduction in the import of liquefied natural gas (LNG) and poor water management have together badly hit power production at the outset of winter in Pakistan.

Hydel and LNG-fired power production dropped 44% and 23% respectively in October 2018, according to the National Electric Power Regulatory Authority (Nepra).

An official involved in LNG import business told The Express Tribune that "gas (LNG) import has dropped significantly in the previous two months due to a rift between the government and LNG infrastructure owners."

"I guess, it has dropped around 30% in the last two months (September and October)," he said.

According to the Pakistan Bureau of Statistics (PBS), LNG imports dropped 14% to $280.76 million in September 2018 compared with $326.33 million in August. The bureau is yet to upload the data for October.

The drop in imports has possibly caused the decline in LNG-based power production.

"Poor water management, which peaked at the outset of winter season due to slowdown in glacier melting, impacted hydel production," a source said.

Power generation hits all-time high at 14,017GWh

Arif Habib Limited Research noted that the government had slightly increased its reliance on expensive oil-fired power production while electricity generation by imported LNG- and coal-fired plants suffered a notable drop.

"Furnace oil is produced locally while coal and LNG are imported, therefore, to reduce imports and utilise local refineries, the government might have used this option," the research house said.

The cash-strapped government has reduced reliance on imported fuels to narrow down the unsustainable current account deficit and improve its balance of payments position.

Besides, power production by LNG-based plants dropped "possibly due to government's allocation of cheaper gas to Punjab-based export-oriented industries", the research house added.

"In any case, rising capacity payments and lower electricity dispatches mean higher charges for existing consumers," it added.

Pakistan asked to produce 30% of power from renewable sources

Nepra reported that hydel power production dropped 44% to 2,390 gigawatt-hours (GWh) in October 2018 compared with 4,280 GWh in September.

Re-gasified LNG-based power production fell 23% to 2,195 GWh in October compared with 2,847 GWh in the prior month.

Power production from locally produced gas decreased 3.4% to 1,913 GWh in October compared with 1,980 GWh in September. Coal-fired production slipped 3% to 1,116 GWh from 1,149 GWh.

Cumulatively, power production from all the available energy sources dropped 24% to a total of 9,574 GWh in October 2018 compared with 12,552 GWh in September, according to Nepra.

The official associated with LNG imports said the drop in gas imports was contrary to the rising demand from industries, especially during the winter season.

"The situation (gas deficiency in the system) may also hurt fertiliser manufacturers in the near future," he added.

The source said Pakistan had not become a water-deficit country as of today. "Sufficient water is still available in the system. But there is a great need to improve water management," he said.

"Improved water management can make additional water available equivalent to needs of another 20 cities of the size of Karachi…and give more hydel power production," he emphasised.

Published in The Express Tribune, November 11th, 2018.

Like Business on Facebook, follow @TribuneBiz on Twitter to stay informed and join in the conversation.